Here Are The Possible Members Of JYP Entertainment's New Girl Group Next Year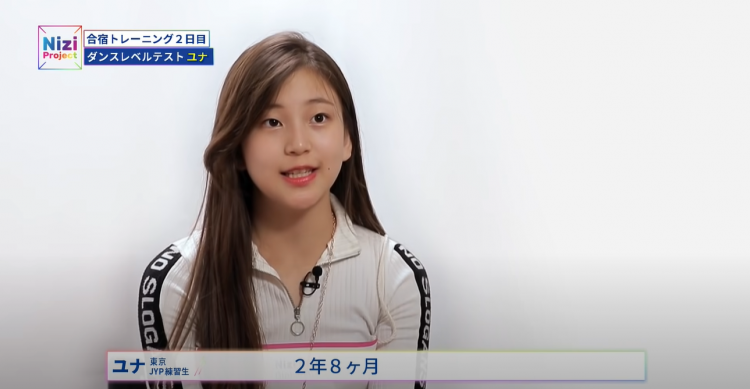 Just a couple of days ago, JYP Entertainment revealed that the agency will be debuting a new girl group next year in 2022. The new girl group will debut only a little over a year after NiziU and three years after ITZY.
It was revealed that the new girl group under JYP Entertainment will be managed by JYP Entertainment's new company division which is handled by Lee Ji Young. At the moment, the new girl group is dubbed 'JYPn'.
Among a plethora of talented trainees under JYP Entertainment, here are the six most well-known female trainees that could debut under JYP Entertainment's new girl group:
6. Gyujin (Jang Gyujin)
Although only 15 years old, Gyujin is a popular trainee under JYP. Notably, netizens and fans doubt that Gyujin will be able to debut next year with the new JYP girl group. Notably, Yuna was also 15 when she made her debut with ITZY, thus giving Gyujin a slight chance.
5. Yunjin (Choi Yunjin)
Currently 17 years old, Yunjin has been a trainee under JYP Entertainment for 6 years now, giving her a huge chance to debut with the upcoming JYP Entertainment. Two years ago in 2019, Yunjin was featured on 2PM's Nichkhun's MV for "Lucky Charm,"
4. Hayul (Lee Hayul)
Another JYP trainee rumored to be a part of JYP's new girl group is Hayul, currently 18 years old. Netizens speculate that Hayul could get the visual role if she does debut with the new girl group
3. Haewon (Oh Haewon)
Currently 18 years old, Haewon is another possible member of JYP Entertainment's girl group as either a visual, a vocalist, or both. Haewon is one of the most favored to debut next year as she is well-known loved and appreciated in the agency.
2. Yuna (Ahn Yuna)
Previously featured on JYP's "Nizi Project" and ranking 6th, Yuna is another possible member of JYP Entertainment's new girl group. She is a talented rapper and dancer and although she was eliminated in the last episode, netizens speculate that the Korean-Japanese trainee has high hopes to make her debut.
1. Lily (Lily Jin Morrow)
One of the most popular trainees under JYP Entertainment, Lily (also referred to as Lily M) is an 18-year-old, Korean-Australian talent that has a plethora of laurels under her belt. She signed under JYP Entertainment at 12 years old and she has made history ever since, even recording 2 OSTs for KBS's "Orange Marmalade."
© 2023 Korea Portal, All rights reserved. Do not reproduce without permission.
Tags:
kwave
,
kwave news
,
kwave updates
,
Kpop
,
kpop news
,
Kpop updates
,
JYP
,
JYP artists
,
JYP Trainees
,
JYP Entertainment
,
JYP Entertainment news
,
JYP Entertainment updates
,
JYP Entertainment new girl group
,
JYP Entertainment trainees
,
Gyujin
,
Jang Gyujin
,
Yunjin
,
Choi Yunjin
,
Hayul
,
Lee Hayul
,
Haewon
,
Oh Haewon
,
Yuna
,
Ahn Yuna
,
Lily
,
Lily M
,
Lily Jin Morrow