BTS Joins In Louis Vuitton's Fashion Show This Week In Seoul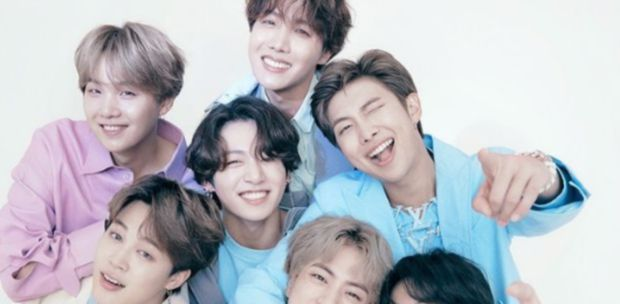 The official Twitter account of hit K-pop boy group BTS announced today that they will be part of Louis Vuitton's fashion show this week in Seoul. Fans can watch this event on July 7th at 7 pm Korean Standard Time.
The group is no stranger to the popular luxury brand. It was reported that BTS member and "Sold Out King" Jungkook is the reason why Louis Vuitton's "70's DENIM JACKET" is officially sold out in 29 countries. The price for one jacket is USD $2,850. For BTS fans, the price doesn't seem to matter anymore. As long as Jungkook promotes or wears the brand, people are definitely going to buy it regardless of the price tag.
The said Louis Vuitton jacket was seen in Virgil Abloh's Instagram story. Ever since this discovery, people flock to Louis Vuitton stores in order to get the same one Jungkook was wearing.
This is not the first time that a certain Louis Vuitton product was sold because of Jungkook. Last year, an LV denim jacket that cost USD $2,350 was immediately sold out ever since Jungkook was seen wearing them. The said jacket was immediately sold in just 2 hours in 16 countries.
It was announced that Jungkook (also popularly known as the "King of SNS") is the only individual in the world to have six of his tweets having more than 1 million retweets. He is officially included in the "Top 30 Most Retweeted Tweets of All Time." One of his tweets, with the caption "Never Not," is at the #8 spot in the "Most Retweeted Tweets of All Time." It is so far the highest-ranking Tweet posted by a K-pop personality.
Any product or brand that BTS tries or touches will instantly be part of an ARMY's shopping list. So, it's little to no surprise why they get sold out immediately.
© 2023 Korea Portal, All rights reserved. Do not reproduce without permission.