Hit South Korean Mystery-Thriller Film "The Priests" To Debut in North American Theatres On Thanksgiving Day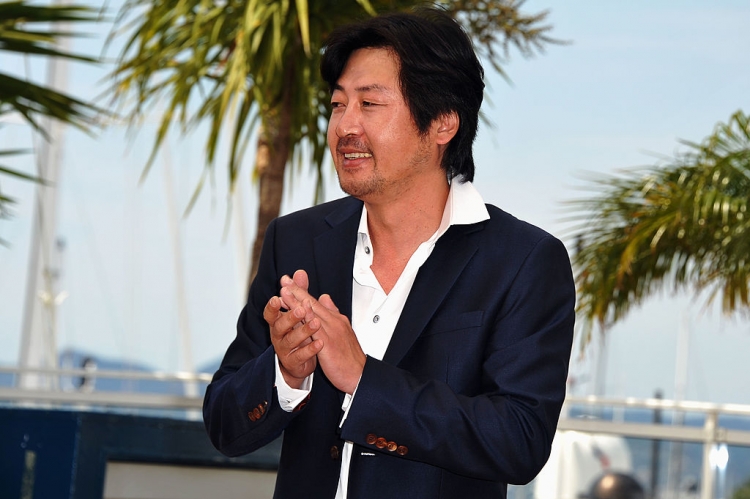 The chilling South Korean mystery-thriller flick "The Priests" is making its way to North American theaters this Thanksgiving, CJ Entertainment America announced Tuesday.
Korea Herald reported on the same day "The Priests" will make its U.S. premiere in Los Angeles, California and Dallas, Texas on Thursday this week.
"The Priests" stars South Korean a-list actors Kim Yun Seok ("Tazza") and Kang Dong Won ("My Brilliant Life"), who play priest and deacon respectively, the Hollywood Reporter noted Nov. 8. The duo team up to perform an exorcism to save a girl, played by Park So Dam, whose life is in put in peril by a supernatural entity.
Although the horror genre is predominant in South Korea's film industry and well-received by local and international audiences, not one South Korean filmmaker has ever touched upon the occult genre until director Jang Jae Hyun came in, Korea JoongAng Daily noted. Jang Jae Hyun's "The Priests" has certainly drawn Korean movie goers.
The movie premiered in South Korea on Nov. 5. As of Nov. 17, it raked in $23.6 million in ticket sales.
Director Jang Jae Hyun's movie scored successful box office numbers, drawing in more than a million people in its first three days of screening in South Korea. It recorded the biggest opening for November, edging out Hollywood films such as "The Scorch Trials", "Bridge of Spies" and "The Martian".
"The Priests" is reportedly the first mainstream movie released in ScreenX theaters. Under this new cinema technology, the film is projected across three walls for a 270-degree movie picture. ScreenX is a three-screen cinema technology developed by CJ Entertainment that's available only at CJ's CGV cinemas around the country. Movie goers who will watch the movie in ScreenX theaters will get the "virtual reality" experience.
The movie will be available in cinemas worldwide on Dec. 4.
© 2023 Korea Portal, All rights reserved. Do not reproduce without permission.