North Korea To Join South Korea In Taekwondo Competition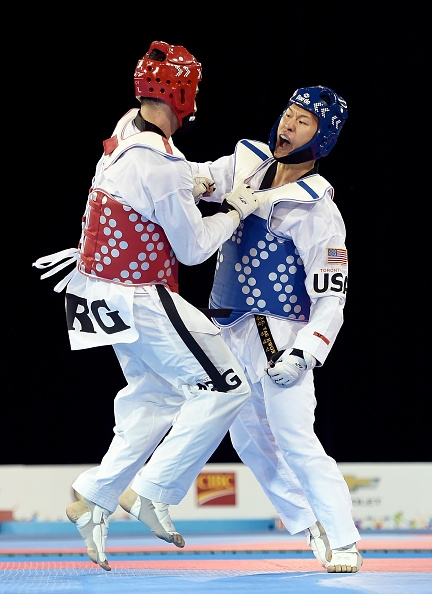 North and South Korea recently resolved conflict that escalated after two South Korean soldiers were reportedly wounded in a land mine explosion blamed on the North.
Amidst the recently heightened tension between the two countries, North Korea has expressed interest in sending a demonstration team to a Taekwondo competition in South Korea, according to VOA News.
Ri Yong Son, North Korea's newly elected head of the International Taekwon-Do Federation (ITF), reportedly told the news outlet that his organization is open to the idea of sending a demonstration team to the World Taekwondo Championship in the South Korean city of Muju in May 2017.
"We have been always ready [for the event]. If the WTF sends us an invitation, we will send a team. We can also host their team. We will cooperate with each other," said Ri.
Back in August 2014, North and South Korea reportedly agreed to take steps to allow North Korean athletes to participate in a competition organized by South Korea.
Under that deal, a North Korean demonstration team reportedly performed during the opening ceremony of the WTF World Taekwondo Championships in Chelyabinsk, Russia.
The announcement regarding the possibility of North Korea's participation in the Taekwondo Championship comes about as news recently surfaced that there would be talks to discuss reunion of families separated during the Korean War, according to Reuters.
North Korea's Red Cross accepted the South's proposal to meet on September 7 at the Panmunjom truce village that sits on the armed border between the two countries, according to an official from the Unification Ministry.
Seoul and Pyongyang have remained in a state of war since the end of the Korean war, reportedly leaving nearly 130,000 people looking for their family members.
About 18,800 people have reportedly been reunited during three days events since 2000.
© 2023 Korea Portal, All rights reserved. Do not reproduce without permission.