BTS Praised By Korean Media For Featuring Kimchi In Latest 'BTS Run' Episode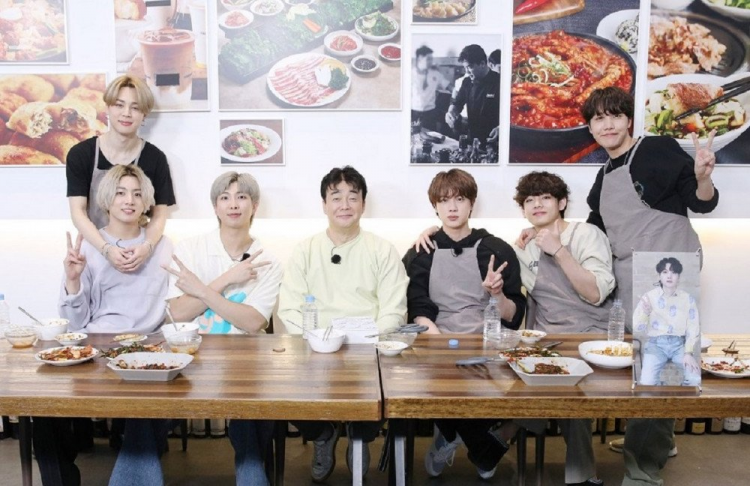 The popular Korean Kpop group BTS has once again received praise from Korean media as they "demonstrated the power of culture for South Korea" on the latest episode of "Run BTS" The said episode featured the group promoting Kimchi, the country's popular dish.
The 15th episode of "Run BTS" featured famous Korean chef Baek Jong Won as a guest, as he makes the popular onion kimchi and cabbage kimchi together with the Bangtan Boys. Although the episode shows the members struggling a bit with making the dishes, it doesn't hide the fact that the group is using their influence to spread Korean culture to the world.
Many netizens praised BTS as this showed their genuine side especially when it comes to simple things like making Kimchi. Many are looking forward to what they will do next in the next episodes.
It was recently revealed the upcoming new single of BTS is titled "Permission to Dance" This is not 100% confirmed yet as this speculation is making its rounds in social media after many of the ARMYs did their research while looking through various pre-order platforms.
Pre-orders for the "Butter" single album have started on June 15. The album's release date is also the same as the ARMY fan club's birthday, July 9. With pre-orders started, it's expected that many of BTS's loyal ARMYs will be buying this album as an addition to their ever-growing collection.
The new digital single, "Butter," was released on May 21, 2021, at 13:00 Korea Standard Time or 12 midnight Eastern Standard Time. HYBE previously reported that this single is sure to "melt the hearts of ARMYs."
A "Cooler" remix of their hit single "Butter" was also released. The music video features the Bangtan Boys showing their carefree side as they chill in the gym. This remix is notable for its refreshing guitar flair to the song. Aside from this awesome remix, the group released a "Sweeter" remix, giving "Butter" a smooth R&B vibe.
© 2023 Korea Portal, All rights reserved. Do not reproduce without permission.