Yovel Coffee Shop In Seoul Is A Haven For North Koreans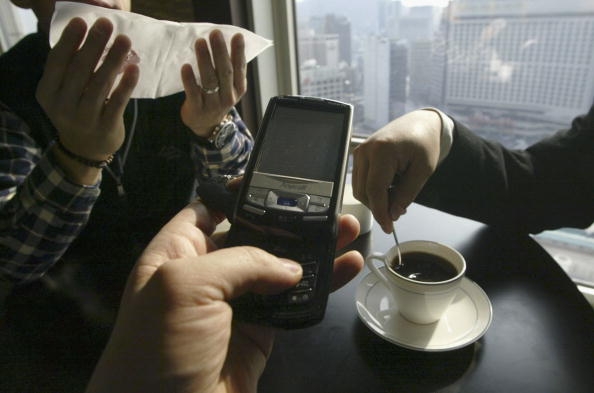 Yovel coffee shop provides a service that is quite different from other cafes in Seoul, South Korea.
The coffee shop provides opportunities for North Korean escapees, allowing them to become a shareholder in the coffee shop for just ten dollars, according to The Washington Post.
The goal for this cafe is a big one as Joseph Park puts focus on giving North Korean escapees, like himself, the chance to become a leaders in a different country and make an investment.
"There are a handful of coffee shops and restaurants in South Korea that employ North Koreans, but they don't have any decision-making power, they just get orders from the South Koreans," explained Park.
"They don't get a chance to learn and take responsibility. No one lasts more than a year because they don't have a stake in it. That's why, when I started this company, I wanted to give North Koreans power to make decisions."
Given that North and South Korea have a very different economic structure, the 28,000 North Koreans who now live in the South have difficulty adjusting to such a competitive society. Making a life in the technology-based South Korea is also challenging for North Koreans who have never used a computer or owned a credit card.
Park came up with the idea for Yovel coffee shop after South Korean President Park Geun-hye reportedly said last year that reunification would provide many economic opportunities.
"You have to practice for unification with real North Koreans," the President had said.
Park decided to follow through with that. He reportedly saw a newspaper column by the chairwoman of the Industrial Bank of Korea (IBK) saying that South Korea should support North Korean entrepreneurs.
"So I brought my proposal to IBK. I said I was a North Korean entrepreneur, please help me," said the 33-year-old businessman.
"I said: 'If you give us free space I will give you cheap coffee and you will make a greater social contribution.' Three weeks later, they said. 'We have two spots for you. We can give you the space but nothing else. So I said 'sure, I can do it, even though I have no money.'"
Park, who came to South Korea during the mid-90's famine, reportedly found people to invest in the idea in order to make Yovel coffee shop a reality. The cafe is making a difference for North Koreans, allowing them to adapt more smoothly to a vastly different culture.
"Honestly, North Korea defectors find it very difficult to settle down in South Korea because of the language differences and the cultural differences," said Jang Eun-jung, who is 29 and has been in the South for a decade.
"Before, I used to work for money, but now I feel like I'm working for my vision of after unification."
© 2023 Korea Portal, All rights reserved. Do not reproduce without permission.