Netizens React To Wheein's Departure From MAMAMOO And RBW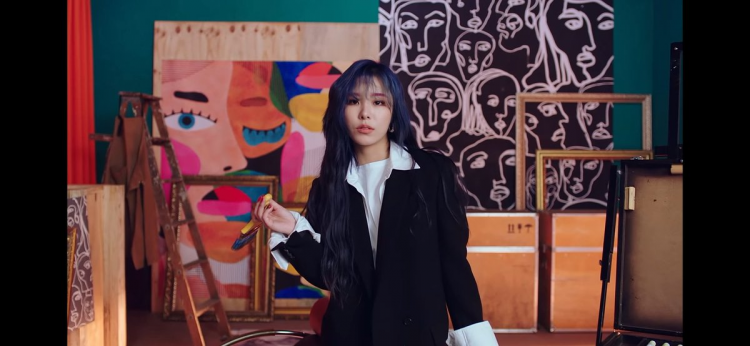 Longtime fans and stans of MAMAMOO member Wheein went emotional as it was officially announced recently that she is leaving her label RBW Entertainment. Netizens are shocked and could not believe this news as MAMAMOO is now left with only three members. Some commented that the group would not be the same and will feel incomplete once she is no longer connected to RBW. The four queens are now down to three.
Even before this, many of the fans have already speculated about her departure from the group and label as it has been a while since there was no response in regards to the exclusive contract renewal. A couple of months ago, MAMAMOO members Solar, Moonbyul, and Hwasa renewed their contracts with RBW.
"After long discussions with the members and the company regarding various options, MAMAMOO's Whee In has made the final decision not to renew her contract, and we're informing you of the end of her exclusive contract with us." RBW said in a statement, saying that they also support her decision and they sincerely wish her happiness and good luck to her future endeavors. The label also thanked Whee In for being with them over the past 7 years, which to them was not a short time.
Although separated from the beloved group, her relationship with the members with MAMAMOO has not changed. RBW also confirmed in their statement that Whee In has signed a mutual extension contract until December 2023. The purpose for this due to some promotions related to the group. Album productions and concert appearances are still expected from her and from the group. "MAMAMOO's music will continue as they've been given much love, and we'll notify you of the specifics of future activities later." RBW said.
As of press time, MAMAMOO is currently in preparation for their upcoming summer concert, and fans will expect more promotions and performances from the four of them in the future.
Some of the netizens wished her good luck and hoping that MAMAMOO will still continue to flourish as a group, although they now lack one member.
© 2023 Korea Portal, All rights reserved. Do not reproduce without permission.