BTS Hit 'Butter' Is Still #1 In The Billboard HOT 100 For Two Weeks Now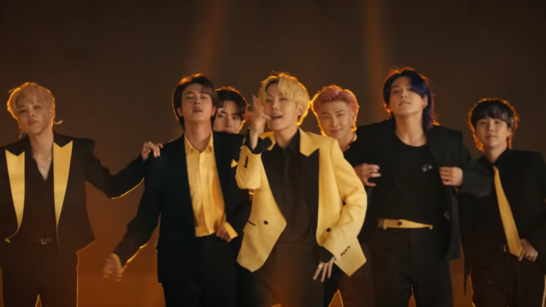 The popular K-pop boy band group BTS is still dominating the music charts as their 2nd all-English single "Butter" remains #1 in Billboard's HOT 100 for two weeks in a row.
Aside from the mentioned music chart, "Butter" is also on the top of all the other Billboard charts like the K-pop 100, Global 200, Global, and Billboard Japan. Many are already expecting that the song will remain on the top of the charts for a long time, which is a similar case to the first English single, "Dynamite."
The new digital single, "Butter" was released on May 21, 2021, at 13:00 Korea Standard Time or 12 midnight Eastern Standard Time. HYBE previously reported that this single is sure to melt the hearts of ARMYs.
It was recently reported that the song is the first in Spotify Japan's history to have received more than 500,000 streams in a day. This is another record conquered for the Bangtan Boys.
"Butter" is at #1 in Spotify Japan. Second in the ranks is Yuri's song titled "Dry Flower" with 309,643 streams in the day, and third is BTS other big hit, "Dynamite" at 299,210 streams in one day.
A "Cooler" remix of their hit single "Butter" was recently released. The music video features the Bangtan Boys showing their carefree side as they chill in the gym. This remix is notable for its refreshing guitar flare to the song. Aside from this awesome remix, the group released a "Sweeter" remix as well, which gives "Butter" a smooth R&B vibe.
"Butter" is such a hit that it debuted at #1 in the Billboard "Hot 100" chart.
BTS is not only successful as a group, but each of the individual members has also made their way into the top music charts due to their individual singles. The ARMY is also always there to support each of the members, making sure that their music videos and songs get millions of streams.
© 2023 Korea Portal, All rights reserved. Do not reproduce without permission.