'We Grow Up': Kwon Sang Woo And Moon Chae Won Team Up For Upcoming Movie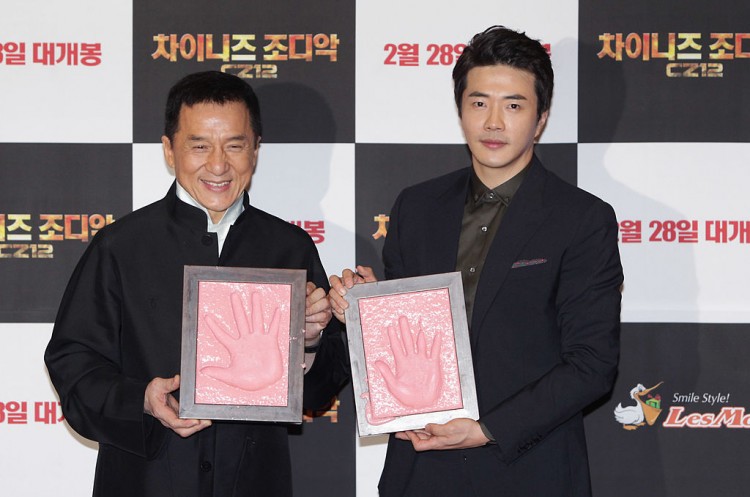 Recently, the cast for the upcoming movie entitled "We Grow Up" is confirmed!
"We Grow Up" will be a Korean remake of an Argentine film that is directed by Ariel Winograd. The original movie, entitled "Sin Hijos" or "No Kids" received a warm response in its home country during its release in 2015. The exciting project will be led by Director Choi Won Sub.
According to various reports, the script for "We Grow Up" will be slightly different from the original movie. The team behind the project also chose not to follow the original title to make the movie more interesting.
The movie's plot will revolve around the story of a single divorced father who meets his former lover after 10 years. Recent reports also confirmed that Kwon Sang Woo will play the role of the single father who was once a member of a band. Meanwhile, Moon Chae Woon will portray the role of Kwon Sang Woo's ex-lover. In this movie, Moon Chae Woon's character does not like kids, and due to this, Kwon Sang Woo's character will be hiding the truth that he has a daughter with her.
As of the writing of this article, the official names of Kwon Sang Woo and Moon Chae Woon's characters are not confirmed yet. Meanwhile, Movie Rock will be producing the movie "We Grow Up." The production company is behind a variety of South Korean movies including "Midnight Runners (2017)," and "Innocent Witness (2019,) among many other titles.
"We Grow Up" is Moon Chae Woon's comeback in three years, after appearing in "Fen Shui (2018)." On the other hand, Kwon Sang Woo is set to star two other movies, "The Christmas Gift" and "The Pirates: Goblin Flag." This project is not the first time the Kwon sang Woo will be working with director Choi Won Sub. In 2020, the two worked on the movie "Hitman: Agent Jun."
© 2021 Korea Portal, All rights reserved. Do not reproduce without permission.