Royal Caribbean Cancels New Israeli Cruise Line Due To Turmoil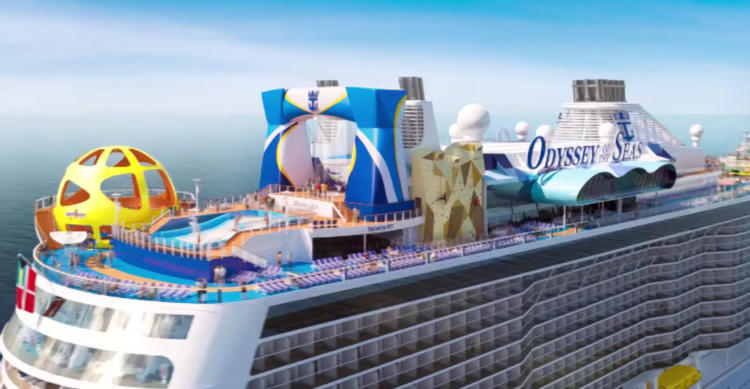 Due to regional security issues, Royal Caribbean is canceling a new cruise line that was set to begin sailing from Israel to Greece and Cyprus next month.
The sailings from Haifa port would have been the first for Royal Caribbean's new ship, "Odyssey of the Seas," and were expected to take advantage of a COVID-19 vaccination corridor being developed between the three countries.
Odyssey has not been able to complete the preparations needed due to the instability in Israel and the area. That was a statement released by the company said late Saturday, referring to fighting over Gaza and tensions on Israel's border with Lebanon.
Palestinian demonstrations against efforts by settlers to forcefully expel a number of Palestinian families from their homes, as well as Israeli police steps at Al-Aqsa Mosque, a regular flashpoint situated on a mount in the Old City revered by Muslims and Jews, erupted earlier this month in east Jerusalem.
Hamas has launched hundreds of missiles into Israel since Monday night, while Israel has hammered the Gaza Strip with hits. At least 139 people have been killed in Gaza, including 39 children and 22 women; eight people have been killed in Israel, including a man who was killed by a missile that struck Ramat Gan, a Tel Aviv suburb, on Saturday.
Over the last week, a new wave of unrest has erupted across the country, with Jewish-Arab riots and rioting in Israel's mixed cities. In the occupied West Bank, where Israeli forces fired and killed 11 Palestinians, there were also massive Palestinian demonstrations on Friday.
Though the decision was difficult to make, Royal Caribbean International's president and CEO, Michael Bayley, said in a statement that the safety of passengers, crew, and the communities a top priority.
"This change, while understandably very disappointing for the Israeli holidaymakers who we looked forward to welcoming on board, reflects our strong commitment to offering holidays that are as safe as they are memorable."
The specifics of upcoming cruises have yet to be revealed.
© 2021 Korea Portal, All rights reserved. Do not reproduce without permission.