'Dungeons & Dragons: Dark Alliance' Becomes Available on Xbox Game Pass During Game Launch [TRAILER]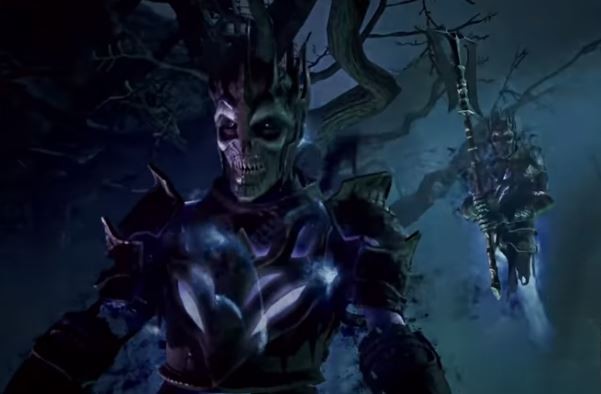 "Dungeons & Dragons: Dark Alliance" will become available on Xbox Game Pass right after the game is launched.
According to Wizards of the Coast, players can access "Dungeons & Dragons: Dark Alliance" on Xbox Game Pass during its release on June 22. Subscribers will be able to play the game on Windows 10 PC, Xbox Series X/S, Xbox One, phones, and tablets through Xbox Cloud Gaming at no extra costs.
The "Dungeons & Dragons: Dark Alliance" remains free to Game Pass subscribers, provided that it stays on Game Pass. Moreover, the game will support PC and console cross-play from the first day.
The game is a new action RPG that Tuque Games (Wizards of Coast game studio) developed. "Dungeons & Dragons: Dark Alliance" emerges in the Icewind Dale region of the Forgotten Realms. It features the exemplary drow ranger Drizzt Do'Urden and his distinguished Companions of the Hall.
Each character has a unique gameplay style and exceptional abilities, together with team attacks that are effective whether playing as a duo or a full four-person party. Players will upgrade their abilities, find precious loot, armor, and items. Their courage will be put to the test against some of the most destructive Dungeons and Dragons monsters around.
Players need to combat more than 30 different Dungeons & Dragons monsters. These include frost giants, dragons, and beholders as they hunt for the mighty Crystal Shard or Crenshinibon. During the journey, players will face a horde of iconic Dungeons and Dragons monsters with scores of loot to collect.
Bringing together the Companions of the Hall characters - Wulfgar, Drizzt, Bruenor, and Catti-brie allows players to unlock over 50 different moves, team-based attacks, and special capabilities. This includes Catti-brie's acrobatics and bow and arrow and Drizzt's giant panther and backstabs executions, among others.
In addition to the "Dungeons & Dragons: Dark Alliance" game, the relaunch of the original "Dark Alliance" and "Dark Alliance 2" are both introduced in the same world but are completely separate games.
© 2022 Korea Portal, All rights reserved. Do not reproduce without permission.