aespa Opens The Portal To Kwangya In Moving Teaser Of Comeback 'Next Level'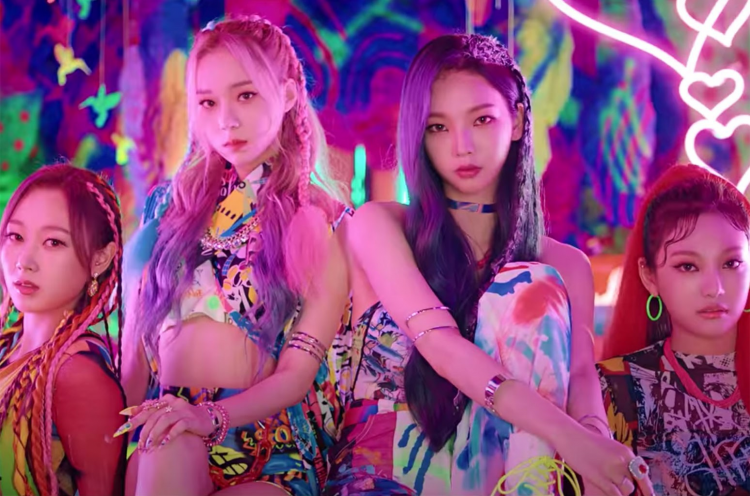 After months of silence, it has finally come to this. The moving teaser of the K-pop rookie group "aespa" has been released for their highly anticipated comeback, "Next Level."
The teaser clip starts with a mysterious light shine on an ordinary street in the middle of the night, taking the viewers into the world of Kwangya. Kwangya, in the "aespa universe," is an artificial realm in which the human members of "aespa" connect with their respective æ-aespa counterparts.
It is also revealed that the upcoming 2nd single, "Next Level," will be released on May 17, at 6 p.m. Korean Standard Time.
It has been 6 months since aespa made its debut in November 2020 with its first hit single, "Black Mamba." In February, the group released a special remake single titled "Forever," but it felt like record label SM Entertainment did not even make an effort in promoting the release. Fans are now looking forward to Mid-May for their highly-anticipated comeback.
Netizens praised the concept photos for "Next Level" as it was a different take on each of the members. It was recently reported that South Korean music label SM Entertainment had hired artist Bryan Huynh to work on the concept art for the highly-anticipated comeback of the group.
Huynh was a center of discussion in October last year when he compared his own concept work to the official concept photos of "aespa." A report also confirmed that a director from SM Entertainment had saved his work in a Pinterest board as a sort of mood board while brainstorming for the concept of the group's debut single, "Black Mamba."
On May 6, he revealed that he worked with SM Entertainment in relation to the group's comeback, which is scheduled on May 17 KST. He already shared some of his concept art on his official Instagram account. He expressed his excitement for this collaboration.
We are just a few days left to witness the "Next Level!"
© 2023 Korea Portal, All rights reserved. Do not reproduce without permission.