Netflix Premieres 11th South Korean Original Drama Series, 'Move to Heaven'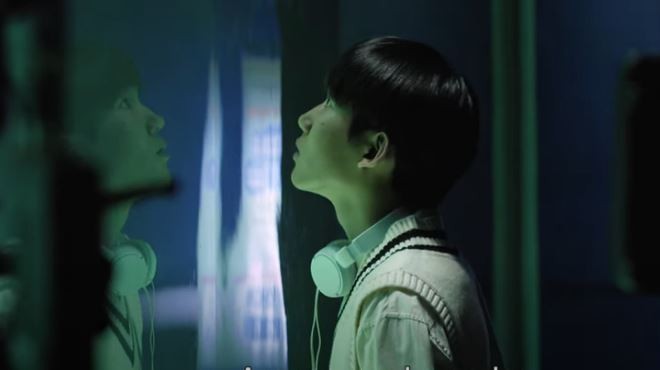 Netflix debuts its 11th South Korean original drama series titled "Move to Heaven" today.
Items identified with the main characters include a green jacket, a pair of white headphones, and an indoor plant. They will recount the stories of those who have departed.
"Move to Heaven" stemmed from Kim Sae-byul's essay, "Things Left Behind." She owns a cleaning service named, "Bio Hazzard," which is a 'trauma cleaner.' Trauma cleaners are usually approached for cleaning services in private homes where murders, crimes, or suicides happened. It also includes those who died naturally, such as due to illnesses. Additionally, they are also hired by hoarders who cannot clean out the items they have accumulated.
Han Geu-ru, (portrayed by Tang Jun-sang), together with his dad Jeong-u (portrayed by Ji Jin-hee) offer such services with their company Move to Heaven, which is also the name of the Korean drama. They handle every room they clean with reverence and caution.
Jeong-u acknowledges that the dead can even tell stories about the things they have left behind. The father-and-son tandem uses the items they scour to know who their clients are. Moreover, they sometimes solve issues regarding their deaths, or that might disturb those they have left behind.
The drama revolves around dead people from Geu-ru's point of view who suffers from Asperger's syndrome. Ex-convict Sang-gu became his nephew Geu-ru's guardian, and both works as trauma cleaners. They discovered stories through the belongings that were left behind by those who passed away. The two trauma cleaners became a medium to deliver messages to departeds' living loved ones.
"Move to Heaven" casts include stars Lee Je-hoon (Signal), Tang Jun-sang (Crash Landing on You), and Hong Seung-hee (Kiss Scene in Yeonnamdong) with special participation of Ji Jin-hee and Lee Jae-wook. It was written by Yoon Ji-ryun and directed by Kim Sung-ho, which unfolds 16 episodes.
"Due to the COVID-19 pandemic, all of us are going through such difficult times. So many of us are in pain. But if we tried to look around, you know to be better members of society and community. I think there's so much we can do for one another," said director Kim Sung.
Korean drama fanatics can now watch "Move to Heaven" on Netflix today.
© 2022 Korea Portal, All rights reserved. Do not reproduce without permission.