Taiwan Tightens COVID-19 Measures As Cases Rise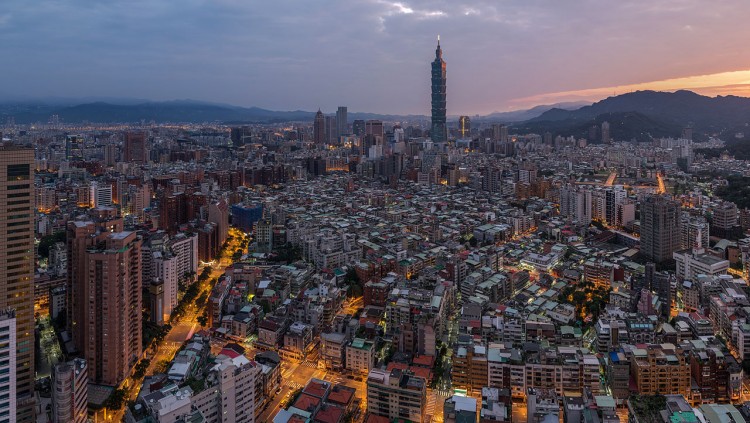 Taiwan reported 16 new domestically transmitted COVID-19 cases on Wednesday, the country's largest number of domestic infections in a single day since the epidemic started. According to the Central Epidemic Command Center, four imported cases have been registered, three from the Philippines and one from India.
Furthermore, the details of one confirmed case are also being looked at to see whether it is a domestic or imported case. A woman in her 30s works as a flight attendant for China Airline, one of Taiwan's biggest airlines. On May 5, she traveled to Vietnam on a mission with a pilot who was diagnosed with the disease on Monday.
According to the CECC, the pilot was in the United States from April 20 to 22, but the cause of his infection is yet to be identified.
Three of the 16 domestic cases are related to an arcade in Yilan County, while ten others are contacts of a case confirmed Tuesday involving a Taiwanese man in his 60s, according to Health and Welfare Minister Chen Shih-chung, who also heads the CECC. In the other three cases, the cause of infection is still unclear, he said.
As domestic cases of COVID-19 continued to climb, several stores in Taiwan launched a series of stricter COVID-19 preventive measures on Wednesday. McDonald's, four convenience store chains in Taiwan, and Carrefour, a French hypermarket chain, were among the largest companies.
Customers can check-in via a QR code on their cellphones or write their names and phone numbers on paper at McDonald's stores across Taiwan, to enable contact tracing by health authorities if possible.
Customers will be expected to wear face masks and retain social distance when standing in line to position or pick up their orders, according to the statement. McDonald's has since halted all social activities, including birthday celebrations, as well as shut down its children's play areas.
Carrefour has taken similar steps, such as collecting contact details in its food courts and restaurants and adjusting seating patterns to allow for social separation. All Carrefour hypermarkets have stopped food sampling, and the store's grounds are being disinfected hourly.
Since the CECC raised the national COVID-19 warning to Level 2, which includes crowd control at businesses and disease management measures at the stores were introduced. The CECC issued the warning on Tuesday, citing the appearance of six new domestic cases from undisclosed sources as evidence that Taiwan had reached community transmission.
© 2021 Korea Portal, All rights reserved. Do not reproduce without permission.