K-pop Group Berry Good Confirmed To Disband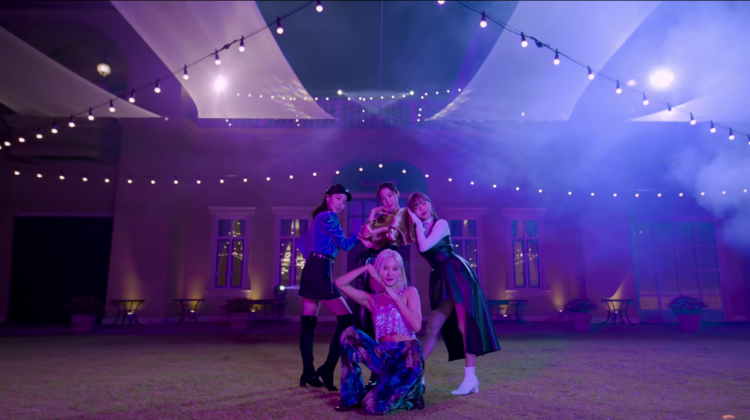 JTG Entertainment revealed on May 12 that they had been absorbed by Star Weave Entertainment, and the girl group had been dissolved following negotiations with the Berry Good members. Johyun, who has a contract with JTG Entertainment, will join Star Weave Entertainment, while Sehyung has agreed to terminate her contract with the company.
In the group's official Twitter account, they posted an explanation tweet. Here is a rough translation of the message:
"We are pleased to announce that JTG Entertainment and Starweave Entertainment have merged.

JTG Entertainment spoke with Berry Good members Johyun and Sehyung for a long time in order to find the best possible solution for both involved.

Johyun will join Starweave Entertainment as a result of the chat, as her contract with JTG Entertainment is up for renewal. Johyun intends to promote under Starweave Entertainment in the future.

With Sehyung's contract with JTG Entertainment coming to an end, we have opted to honor her wishes by not renewing her contract, and we have mutually agreed to let the contract expire. We want to express our heartfelt appreciation to Sehyung for doing everything she could to support Berry Good's promotions, even during COVID-19 and other trying times.

In addition, after overcoming adversity after adversity, we have agreed to stop promoting the girl group Berry Nice. We want to express our heartfelt gratitude to all of the 'Berry Berry' fans who have supported and adored Berry Good over the years.

We call for a lot of motivation and support for the Berry Good members who have left the organization and are now on their own paths."
Berry Good made his debut in May of 2014 with "Love Letter," a remake of the Click-B hit from 2000. The lineup of the group changed several times before settling on four members: Johyun, Seoyul, Sehyung, and Gowoon. Their most recent comeback was in January for "Time for Me." After their contracts expired in February 2021, Gowoon and Seoyul left the unit. Both Johyun and JTG Entertainment refuted the group's disbandment the following month.
© 2021 Korea Portal, All rights reserved. Do not reproduce without permission.