EXO Confirms Comeback in June with 'Don't Fight The Feeling'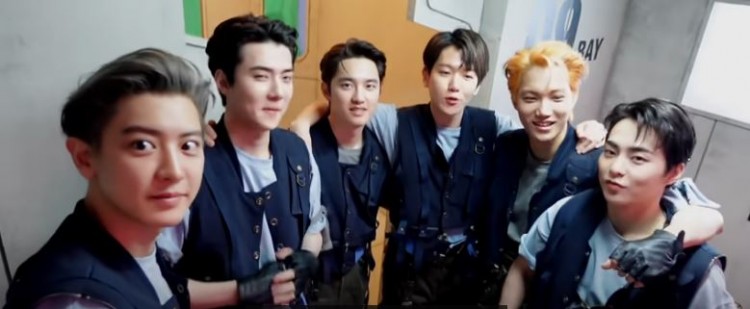 EXO is coming back in June with a special album titled "Don't Fight The Feeling."
It was confirmed that K-pop star male group EXO is coming back to release their extraordinary album, "Don't Fight The Feeling," on June 7. It's the group's first return since November 2019.
Together with the initial teaser, SM Entertainment also announced the pre-orders of the "Don't Fight The Feeling" album has already started yesterday (May 11).
Last month, EXO members Sehun, Chanyeol, D.O., Kai, and Baekhyun posted an "L-1485 spoiler." During that time, the Korean pop group was on the set of their music videotaping and even taunted fans with a clip of their new song.
"For the first time in a while, all the members came together to film a music video. I'm so happy that I get to show even a little bit of it like this," Kai said in the video.
The album "Don't Fight The Feeling" is EXO's first group comeback since their November 2019 "Obsession" album. From that day on, several EXO members focused on going solo as well as unit activities while others served in the military.
Meanwhile, Sehun has been flooded with calls from what they call "sasaengs" or overly obsessive fans. These people keep on invading his personal life. These toxic fans even create multiple accounts to attack celebrities and artists. Their most common behavior is stalking, wherein they book the same flights, same hotels as the stars they adore.
As Sehun held a live broadcast through his Instagram, he received a call from a sasaeng. It is during the time when he shared Chanyeol and Baekhyun's good condition in their military service. Due to frustration, Sehun told the sasaeng not to call. He didn't change his number anymore because he still receives calls from sasaengs which is more bothersome.
© 2022 Korea Portal, All rights reserved. Do not reproduce without permission.