DinDin's Mom and Dad Get Amazing Gift On Parent's Day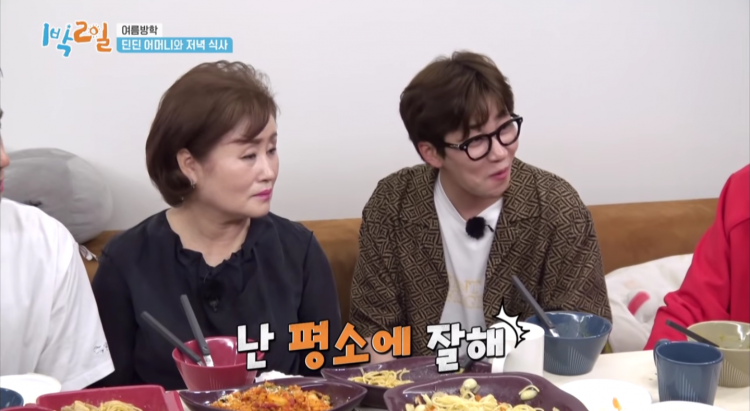 DinDin, along with millions of South Koreans, celebrated Parents' Day. The rapper and entertainer did not fail to attract attention when he shared what he gave to his proud mom and dad.
Uploaded on his Instagram account on May 8, he shared a picture of himself and his parents standing in front of their new Genesis G90. The price of the luxury car is ₩100 million, or approximately equivalent to $90,000. He ended his post thanking his parents, cracking some humor along the way.
Genesis is a luxury car brand that is a subsidiary of Hyundai Motor Group, along with mainstream brand Hyundai Motor Company and electric-focused Ioniq. What a wonderful gift to flex about!
"I hope this brings you joy. I want to repay you for all of the joy you have given me. I only want to be safe. (However, I believe I've returned everything.) #WeddingAnniversary #0508 #ParentsDay"
Comedian Moon Se-yoon commented on his post, "Filial dutiful son! I have yet to give you more."
DinDin and Moon Se-yoon are currently cast members of the fourth season of the long-time running Korean variety show, 2 Days & 1 Night. "Real Wild Road Variety" is the show's slogan. Its key concept is to suggest different points of interest in South Korea to audiences. Every new trip is usually filmed two weeks before it airs on television.
Kim Pan-rye, DinDin's mother, has already appeared multiple times in the top-rated variety show. In one episode, she prepared and cooked a bountiful meal for the cast members. In another episode, she elaborated on her concerns and struggles of being a parent and made the cast and crew members of the show left in tears.
2 Days & 1 Night airs every Sunday on KBS2. Be sure to keep watching to learn more about the various locations in South Korea, laugh along with the games they play, and surprisingly tear up from time to time.
In South Korea, Parents' Day is annually held on May 8. Globally, the second week of May is usually dedicated to celebrating Mother's Day. This week's Mother's Day occurred on May 9, Sunday.
© 2021 Korea Portal, All rights reserved. Do not reproduce without permission.