HBO Max in Search of Latin K-Pop Group for Boy Band Competition TV Series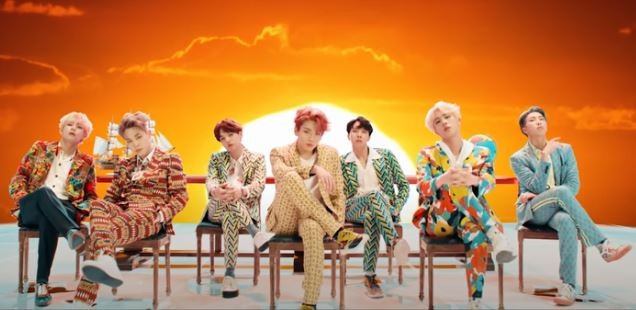 The Korean wave has already reached South America, and Latinos are now riding on it. HBO Max is currently searching for Latinos to form a K-Pop group with the likes of BTS.
HBO Max is establishing the yet-to-be-titled competition series with the Korean media company CJ ENM. It's the company behind Fox's "I Can See Your Voice" and Endemol Shine Boomdog, which is Endemol Shine North America's Spanish-language arm. It produces series, which include Univision's "Mira Quien Baila" and MasterChef Mexico.
It's really a global format for HBO Max as it increases its account of internationally-focused projects. As a matter of fact, it announced its plans to release in 30 territories throughout Latin America and the Caribbean in late June.
The TV program will focus on a group of young men from Latin America audition. This is going to be a lifetime opportunity as they will go to Korea for training. They will be trained under the K-pop secretive star-making system. Soon, they will be introduced as the first K-Pop-coached Latin American supergroup.
For the duration of the music competition program, contestants will face challenges. The tasks will not only assess their individual capabilities. It will also help them collaborate as a diverse but unified boy band that is ready to introduce on stage.
Meanwhile, MGM Television has collaborated with producer Soo-Man Lee and his Korean giant SM Entertainment in developing a K-Pop competition series to list members for a new unit of the well-known boy group NCT.
"This series is exactly the type of innovative programming that MGM is committed to creating on a global scale. "K-Pop is more than a genre of music; it's a cultural phenomenon and we're so excited to partner with the incredible Soo-Man Lee and the team at SM to bring K-Pop to the US," MGM Television chairman Mark Burnett said.
Males aged 13 to 25 years old can join the competition. Contestants will stay in a K-Pop "boot camp" at SM Headquarters. Contestants will be challenged with dancing along with their vocals and style in each episode. They will be judged by SM founder Lee and existing NCT members.
© 2022 Korea Portal, All rights reserved. Do not reproduce without permission.