In Time For Aespa's Comeback, SM Entertainment Hired Artist They Allegedly Plagiarized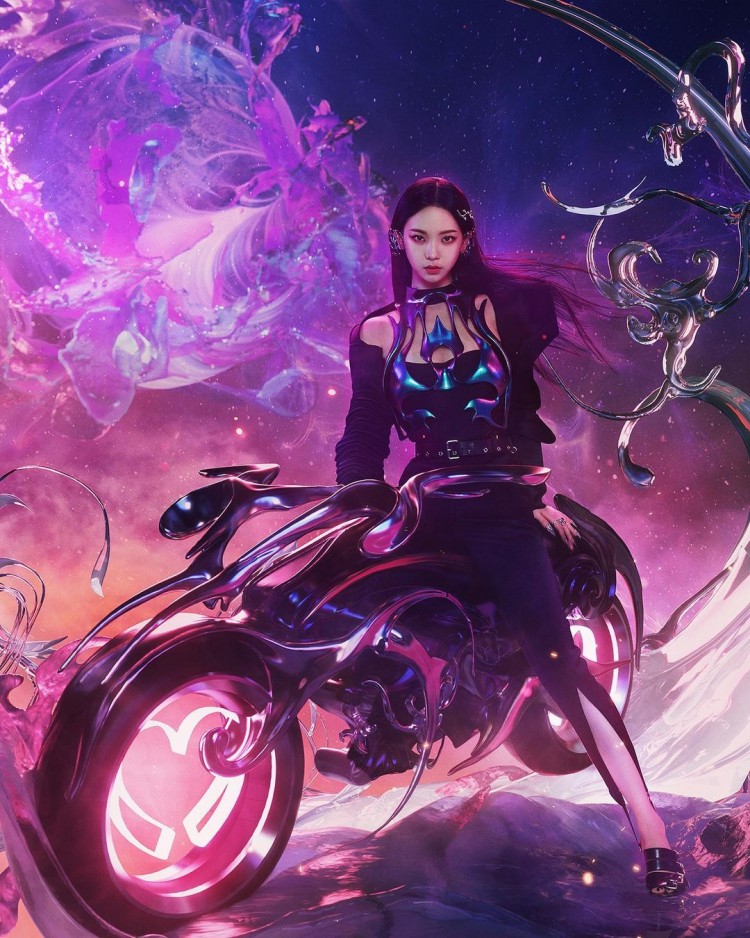 The tables have definitely turned as the South Korean music label SM Entertainment has hired artist Bryan Huynh to work on the concept art for the highly-anticipated comeback of Korean K-pop rookie group, "aespa."
Huynh was a center of discussion in October last year when he compared his own concept work to the official concept photos of "aespa." A report also confirmed that a director from SM Entertainment has saved his work in a Pinterest board as a sort of mood board while brainstorming for the concept of the group's debut single, "Black Mamba."
On May 6, he revealed that he worked with SM Entertainment in relation to the group's comeback "Next Level," which is scheduled on May 17 KST. He already shared some of his concept art on his official Instagram account. He expressed his excitement for this collaboration.
It has been 6 months since aespa made its debut in November 2020 with its first hit single titled "Black Mamba." In February, the group released a special remake single titled "Forever," but it felt like record label SM Entertainment did not even make an effort in promoting the release.
There was little to no way for fans to interact with the members as they don't have an official "V Live" channel yet. Lately, many K-pop artists and group members use "V Live" as a way to stay connected with fans, while physical concerts are still not possible at the moment due to the COVID-19 pandemic. Netizens' disappointment grew, even more, making comments that SM Entertainment is not giving much importance to aespa and focused promotions of other popular artists under their label.
Finally, aespa is reported to finally have their comeback this month. Sources say that the group is now currently in the final stages of its preparations for its highly anticipated comeback. Not only that, some major promotions and content are also confirmed to happen. A representative from the group's label, SM Entertainment, has confirmed that the comeback will happen sometime in Mid-May of this year.
© 2022 Korea Portal, All rights reserved. Do not reproduce without permission.