Mali Woman Gives Birth to Nine Babies, Sets a New World Record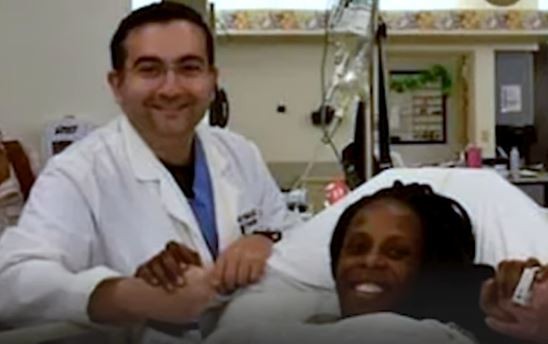 A Malian woman set a new world record when she delivered 9 babies at the same time.
Halima Cisse was only 25 weeks pregnant when she was admitted to the hospital. The Mali government needs to fly her to Morocco for better care for such rare multiple pregnancies. She needs 5 weeks more to allow her babies to develop further.
The 25-year-old Malian woman gave birth to 9 babies - 5 girls and 4 boys, through a cesarean section. She was surprised to find out that she has 9 babies because the initial findings in the ultrasound revealed only 7.
Cisse's husband, Adjudant Kader Arby, said, "God gave us these children. He is the one to decide what will happen to them. I'm not worried about that. When the almighty does something, he knows why. Everybody called me! Everybody called! The Malian authorities called expressing their joy. I thank them... Even the president called me."
It's expected that the babies are premature and weigh only between 1.1 and 2.2 pounds (between 500 grams and one kilogram). These little bundles of joy will need to stay in incubators for about two to three months.
There are 10 doctors and 25 paramedics who teamed up to help her deliver the nonuplets on May 4. The medical staff is concerned regarding Cisse's health as well as the babies' chances of survival.
Cases of females who successfully carry septuplets in their womb are rare and nonuplets are even rarer. Medical complications cannot be avoided in such multiple births, meaning that some or all of them will not survive.
The first case of nonuplets birth was recorded in Australia in the 1970s. Unfortunately, all of the babies died. In 1991, another case of nonuplets had been recorded in Malaysia. However, none of the babies lived more than 6 hours.
The former record holder with the most delivered babies was an American woman, Nadya Suleman. She gave birth to 8 babies in 2009 at 33 years old.
© 2021 Korea Portal, All rights reserved. Do not reproduce without permission.