EXO Member Baekhyun Starts His Military Service, Same Day as His Birthday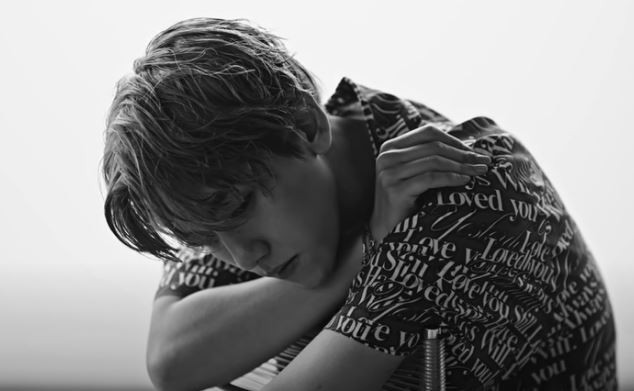 Every able-bodied male in South Korea from 18 to 28 years of age, whether a celebrity or not, needs to enlist in the military and provide their service to the country. EXO member, Baekhyun is one of them and now starts his military service the same day as his birthday.
EXO member, Baekhyun has joined the military service today. Coincidentally, it's his birthday. Prior to his enlistment, he posted on Instagram to say farewell to his fans.
He revealed pictures of his new haircut on the EXO fan community, Lysn. EXO member Baekhyun has solo pictures and other pictures with fellow member, Sehun.
On May 1, he hosted an online fan meeting on V LIVE and disclosed that he recorded few Original Sound Tracks. It includes collaboration tracks with Colde as well as Seamoontak to be released after his enlistment.
Baekhyun is the sixth EXO member to enlist in the military following D.O., Xiumin, Suho, Chen, and Chanyeol. He needs to complete three weeks of basic training before he starts his military service as a public service worker.
Both Xiumin and D.O were already discharged. Suho, Chen, and Chanyeol are still fulfilling their service. Unfortunately, Baekhyun wasn't able to qualify for the active service mainly because of his hypothyroidism.
Hypothyroidism is a thyroid gland condition that doesn't produce adequate specific crucial hormones. A person may not notice any symptoms, and when left untreated, it can cause numerous health problems such as obesity and heart disease.
Before the enlistment of EXO member Baekhyun was the release of his third mini-album, "Bambi," on March 30. On April 9, the group surprised their fans with a comeback announcement.
At the moment, no final details regarding the project have been released. However, the EXO members revealed that both Chanyeol and Baekhyun have key roles in preparing the album before they enlisted for the military. Happy 29th Birthday, Baekhyun!
© 2023 Korea Portal, All rights reserved. Do not reproduce without permission.