Lost Indonesian Submarine Finally Found, 53 Crew Confirmed Dead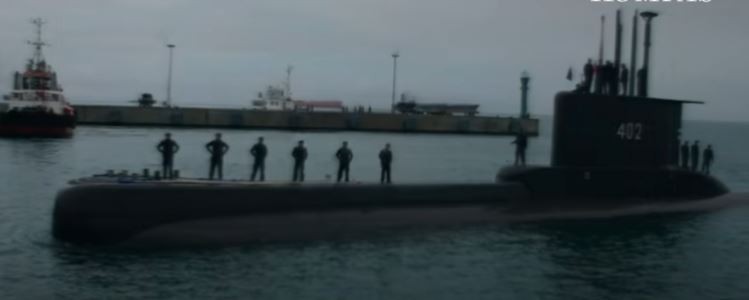 The Indonesian navy submarine, KRI Nanggala-402, that went missing last Wednesday (April 21), has been finally found. Unfortunately, all of the 53 crew didn't survive.
On Sunday, Indonesian authorities confirmed that 53-crew members perished from the broken vessel that sank on the ocean floor where the search team found the wrecked submarine.
Military chief Hadi Tjahjanto said, "We received underwater pictures that are confirmed as parts of the submarine, including its rear vertical rudder, anchors, outer pressure body, embossed dive rudder, and other ship parts."
An underwater robot was used to document the lost submarine with the help of cameras attached to it. It showed that the unfortunate submarine was torn into three pieces and lay on the ocean floor at 838 meters deep.
The Singaporean vessel MV Swift Rescue deployed the underwater robot that provided the images. The Indonesian vessel KRI Rigel, on the other hand, scanned the place where the submarine had sunk utilizing both multibeam sonar and a magnetometer. An oil spill was also found close to where the submarine dived, which could indicate fuel tank damage.
The United States, France, Germany, and Australia offered assistance in looking for the missing navy vessel. The search team consists of six warships, a helicopter, and 400 people.
The KRI Nanggala-402 submarine was built in Germany and had been servicing the Indonesian military since 1981. It carried 49 crew members, along with three gunners and its commander, where it was found lying 850 meters below sea level.
It's still unclear what caused the KRI Nanggala-402 submarine to sink. The navy presumed that an electrical failure could have been the reason why the vessel was not able to employ emergency procedures to resurface. The search team has discovered that emergency suits were floating underwater, which indicates that the crew might have tried to put them on.
© 2022 Korea Portal, All rights reserved. Do not reproduce without permission.