Lee Jong Suk Is Coming Back With Drama 'Big Mouth' Soon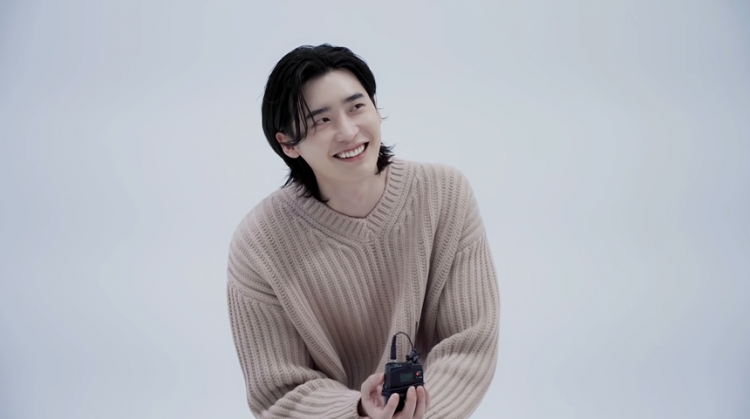 The long wait is over, actor Lee Jong Suk is set to return to the Korean drama scene soon!
On April 21st, it was announced that the "W: Two Worlds Apart" actor was offered the main role of the upcoming legal drama "Big Mouth," and according to his agency, A-MAN Project, Lee Jong Suk is currently reviewing the offer.
Directed by Oh Choong Hwan, "Big Mouth" will revolve around a murder case that was accidentally taken over by a third-class lawyer, Park Chang Ho. Reports stated that Lee Jong Suk is offered the role of Park Chan Ho, who is called "big mouth" by his peers and other people he is associated with. The filming for the drama is scheduled to begin in the second half of 2021, while the premiere date, as well as the actors that will be starring along with Lee Jong Suk, is yet to be announced.
Many are looking forward to Lee Jong Suk's return to the small screen after he has completed his mandatory military service. This won't also be the first time that Lee Jong Suk will be working with director Oh Choong Hwan as the two have worked on "While You Were Sleeping," which was also a legal drama but with a touch of fantasy. Aside from that, all eyes are on this upcoming drama as the director, Oh Choong Hwan, was also behind various hit K-dramas including IU's "Hotel Del Luna" as well as Suzy and Nam Joo Hyuk's "Start-Up." Meanwhile, "Big Mouth" will be written by Haram together with Jang Young Chul and Jung Kyung Soon.
Since his discharge from the military on January 2nd, Lee Jong Suk has reportedly reviewed various offers for his comeback drama. His last project prior to enlistment was tvN's 2019 drama "Romance is a Bonus Book" with actress Lee Na Young.
Are you excited about Lee Jong Suk's upcoming drama? Stay tuned for more updates!
© 2023 Korea Portal, All rights reserved. Do not reproduce without permission.