COVID-19 Jabs Show Promising Signs For Expectant Mothers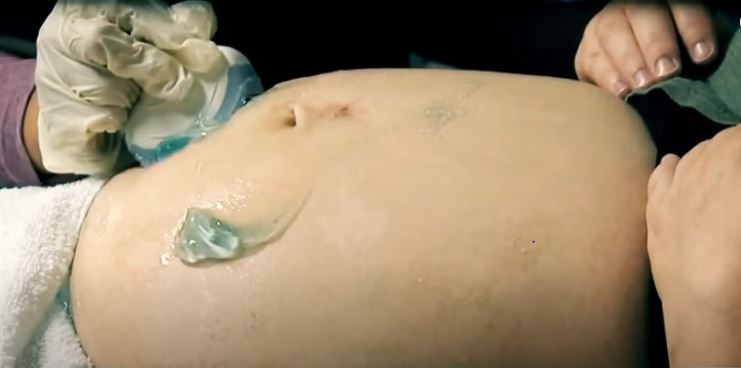 Expectant mothers who got vaccinated with COVID-19 jabs claimed it's safe for them and their babies, according to new study results.
The new study was not intended to evaluate the safety of the vaccines or if they avert the virus' illness and hospitalizations. The authors mentioned that it's the role of vaccine trials.
Expectant mothers accounted for over 84,629 cases of COVID-19. In the United States, there are recorded 95 deaths between January 22, 2020, and April 12 of this year, based on the CDC COVID data tracker.
Those who participated are between 18 and 45 years of age. All received both shots of either Pfizer or Moderna jabs during one of their trimesters. The participants provided samples of their blood and/or breast milk samples after each vaccine dose. That is 2-6 weeks after the last dose and at giving birth for the ten who delivered during the study.
The vaccine created a similar robust antibody reaction among the expectant and breastfeeding mothers and nonpregnant women. The levels of their antibodies were much greater compared to those found in the pregnant women who contracted the virus.
Dr. Andrea Edlow said, "In the 10 women who delivered, we detected antibodies in their umbilical cords and breast milk. The public health strategy is to vaccinate mothers against respiratory viruses, bacteria, and parasites that neonates up to 6 months are exposed to. Influenza and pertussis (whooping cough) are two examples of vaccines that we give mothers that we know transfer [antibodies] across the umbilical cord."
Edlow is the lead researcher and a maternal-fetal medicine specialist in Massachusetts General Hospital.
In the United Kingdom, the Joint Committee on Vaccination and Immunisation (JCVI) advised expectant mothers to get vaccinated with COVID-19 jabs along with the rest of the population. The independent advisory committee considered the US' real-world figures, showing nearly 90,000 pregnant women got their doses of Moderna and Pfizer/BioNTech with mRNA vaccines, with no safety concerns at all.
Expectant mothers are still briefed to discuss the risks and advantages of vaccination with their doctors or OB Gynes. This should include the most recent proof of safety and which jabs they should receive.
© 2022 Korea Portal, All rights reserved. Do not reproduce without permission.