Fans Of 'Attack On Titan' Wished Gabi A Very Terrible Birthday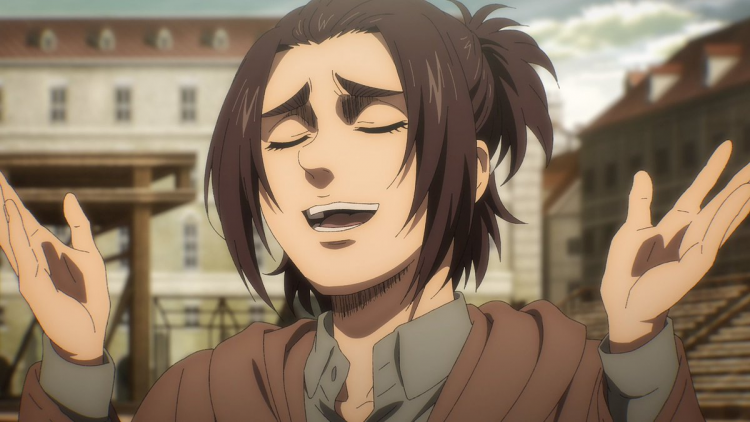 If you've watched the fourth season of "Attack on Titan," then the Marleyian soldier Gabi might have annoyed you long enough while watching the series. Her birthday happened last week, April 14, and of course, fans took to Twitter to wish her "a very terrible birthday."
The reason why many people disliked Gabi in the anime it is because she is the very reason for firing the shot that has killed the series' fan-favorite, Sasha. Gabi's hate for the Eldians has also added even more reason to hate her.
Social media comments went like "Happy Birthday to the BRAT WHO KILLED SASHA." while some posted their so-called greetings form of memes or screenshots of Gabi. Regardless of the many comments about her, it goes to show that she has made such a huge impact on the "Attack on Titan" anime series.
"Attack on Titan" tells the story of Eren Yeagar, who lives with his foster sister Mikasa Ackerman and his best friend Armin Arlert in a town that is adjacent to Wall Maria. The huge wall covers the whole town as a way of protection from the Titans, the giant creatures that eat humans. Various troops or legions are tasked to protect the citizens from these Titans using special maneuver gears that can hook on walls and use to travel or cling to one part of a Titan and attack them.
Fans who have read the manga's final chapter were emotional, especially those who have been following the manga on its almost twelve-year run. Some have mixed opinions on the ending, saying that there could be a possible sequel in the works. As of press time, there has been no announcement so far regarding this possibility.
In a report, the editor of the Bessatsu Shonen Magazine announced that a reprint of the said magazine issue where the final chapter of "Attack On Titan" was published would be reprinted and expected to be released on April 30.
© 2022 Korea Portal, All rights reserved. Do not reproduce without permission.