Hong Kong Embargoes Flights From The Philippines, Pakistan, And India Due To Mutant COVID-19 Variant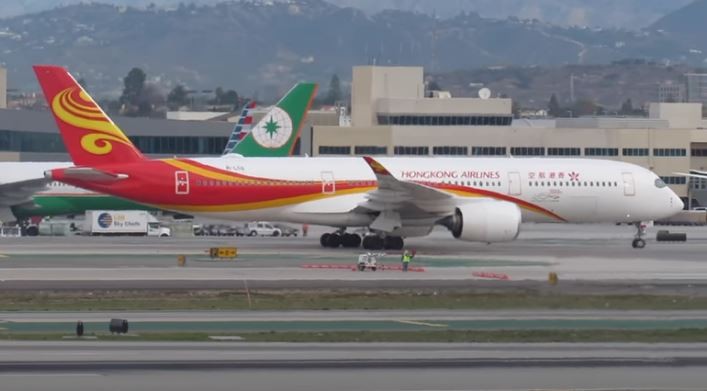 For the first time, Hong Kong has detected a mutant COVID-19 strain, N501Y. Due to this, the Asian financial hub will embargo flights from the Philippines, Pakistan, and India.
The prohibition of the aforementioned flights will last for 14 days starting today. Authorities disclosed the first two cases with an extremely contagious virus in the society over the weekend.
Any visitors or tourists who have been in the said three countries for over two hours in the previous 21 days will likewise get the restriction from boarding any flights bound to Hong Kong. The HK government called the abovementioned countries areas of "extremely high risk."
The prohibition emanates from a circuit breaker agreement that the cosmopolitan city established. It was brought about by each country due to five or more arrivals with the N501Y mutant coronavirus strain within seven days. This mutant COVID-19 variant was initially detected in South Africa.
The initiative came after Hong Kong reported the first two situations of a mutant COVID-19 variant in the community over the weekend. This is another stride in the city's exertions to keep the rising cases of COVID-19 cases closely controlled. Officials unceasingly try to persuade doubtful residents to get immunized. The government sees this as the solution to restoring the economy and resume travel.
On Sunday, Hong Kong reported 30 new COVID-19 cases, in which 29 were imported, indicating the highest daily toll since March 15. The city has recorded more than a total of 11,600 cases and 209 deaths.
Affected airlines due to Hong Kong's curb on travelers from the Philippines, Pakistan, and India include Cebu Pacific, Hong Kong Airlines, Cathay Pacific, and Vistara.
Macau, a neighboring country, will also necessitate visitors who have been to the three countries to isolate for 28 days in a specified place once they arrive.
© 2022 Korea Portal, All rights reserved. Do not reproduce without permission.