Scientists Say Nasal Spray Can Prevent COVID-19 Virus From Attacking Human Cells. Find Out How.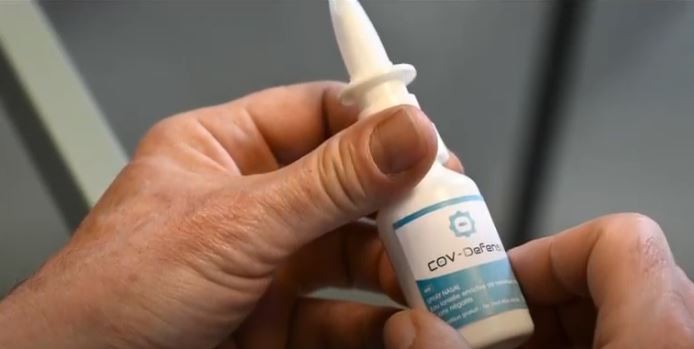 Based on a study of a British biotech company, they discovered a molecule that transforms the shape of the COVID-19 virus's spike protein. The shift can prevent it from penetrating human cells.
Halo Therapeutics wants to generalize their findings of a molecule, which according to the research, modifies the shape of the virus's spike protein. They discovered that the change in shape could stop it from attacking a person's cell.
The study shows the treatment should counteract all known Coronavirus variants. This includes the extremely communicable Brazilian, UK, and South African variants. In the absence of spike proteins, the virus won't be able to invade human cells.
Previous research identified that introducing the COVID-19 virus to linoleic acid, a free fatty acid, can efficiently make the spike protein ineffective. Linoleic acid occurs in the body naturally but is not internally produced. Rather, it's being absorbed through the diet.
The team discovered that when complemented with the drug, Remdesivir, the fatty acid became capable of subduing virus reproduction. Halo Therapeutics now seeks to make various parallel Phase II clinical trials to evaluate these medications. It includes nasal spray and even an asthma-type inhaler to determine if they are safe and how well they deliver.
Remdesivir was the first FDA-approved drug for the treatment of the SARS-CoV-2 virus. The drug is designed to delay or stop the virus from multiplying itself by blocking this specific enzyme. It was used and still being used in hospitals to treat adults and children aged 12 years old and above, weighing at least 40 kilograms.
Bristol Medical School and Children Vaccine Centre Professor Adam Finn said, "As the virus mutates there is a real risk that presently available vaccines diminish in their productive effect and people could develop the disease again. We need an array of readily-available, cost-effective antiviral treatments that work across all virus strains and complement vaccination efforts."
© 2022 Korea Portal, All rights reserved. Do not reproduce without permission.