[VIDEO] Want To Turn Your iPhone Into A Galaxy Device? Here's How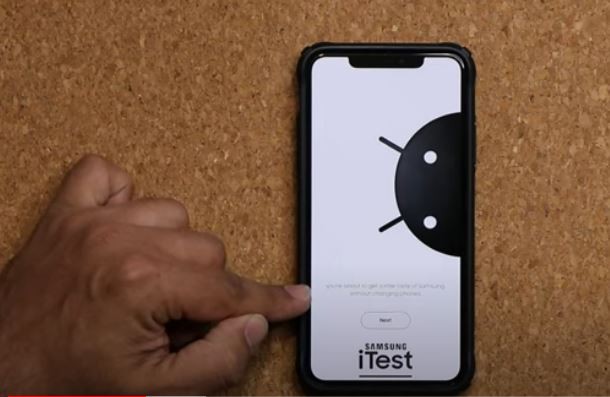 Many people own an iPhone but still want some of the amazing features a Galaxy device has to offer. You can make it possible with Samsung's new web app called "iTest." It enables iPhone users to "feel the Samsung experience" with its web applications that mimic the Android savvy.
An iPhone user will be prompted to add the app to his IOS device's screen once he visits Samsung's iTest website. After doing so, he can launch it similar to any other app and get some interactive time with the Android interface.
"You're about to get a little taste of Samsung, without changing phones. We can't replicate every function, but you should quickly see that there's nothing daunting about switching to the other side."
It will be a fascinating experience for iPhone users to get the chance of getting the feel of the Android and Samsung Galaxy experience with Samsung's iTest app running on their smartphone. They can browse the Galaxy Store, change themes, check out the Samsung camera app, and many more. Users will notice that the Galaxy Store's banner image promotes "Fortnite," which Apple removed from its App Store.
Meanwhile, Samsung is creating another game-changer with its first-ever 5G smartphone for less than $300. The smartphone manufacturer that it's amplifying its mid-range Galaxy A Series smartphone flagship in the United States to entice more customers.
The expansion of the A series in the US is an effort to make it more budget-friendly for users. Samsung will launch in the US. The A32 eliminates the pricing wall from a 5G-capable device. It will let users concentrate more on the specs they want instead of the connectivity. Users will love the device, which features an HD display with a battery that lasts all day. It also boasts internal storage of 64 GB and micro SD card support.
© 2023 Korea Portal, All rights reserved. Do not reproduce without permission.