[VIDEO] Climate Change Creates Poleward Migration of Marine Species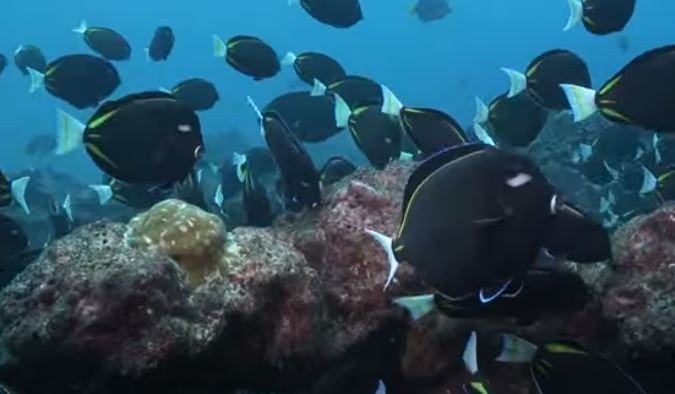 Countless marine species have been driven poleward from the equator due to warming warmers. The current situation threatens marine ecosystems, including the resources of people who rely on them.
According to the latest research posted in the PNAS journal, almost 50,000 species of three 20-year periods up to 2015 showed that the migration from tropical waters is speeding up. The authors cautioned that the tropics have long accommodated an enormous percentage of marine life. However, they could notice that diversity will vanish if climate change is not subdued.
University of Auckland Marine Biology Professor and Senior Author Mark Costello said, "Global warming has been changing life in the ocean for at least 60 years. Our findings show a drop of about 1,500 species at the equator. This will continue throughout the century, but the pace will depend on how we reduce - or not - greenhouse gas emissions."
Poleward migration was more obvious north of the equator, where waters have warmed much faster compared to the southern hemisphere. Moreover, it's more common among open water fishes than the commonly named benthic species thriving on the ocean floor. This type of species can only relocate during its wafting life stage; hence, their poleward shift is between generations.
On the other hand, marine creatures inhabiting the high seas can shift with the water masses in their existence. Marine species in tropical waters diminish when the yearly average sea condition increases more than 20 to 25 °C, dependent on the species itself.
Based on the available data search, the distribution of 304 marine species have been dominant where a specimen has persisted at the poleward side of the species range. However, the profusion drops are most noticeable where species took place at the equatorial side of the species range.
There is an evident general pattern of marine creatures with an increased number that engage in poleward migration due to climate change. At the same time, the study discovered that fewer species are going equatorward.
© 2022 Korea Portal, All rights reserved. Do not reproduce without permission.