Past Idol Fancam Of 'The Penthouse' Actor Lee Tae-vin Trends Online!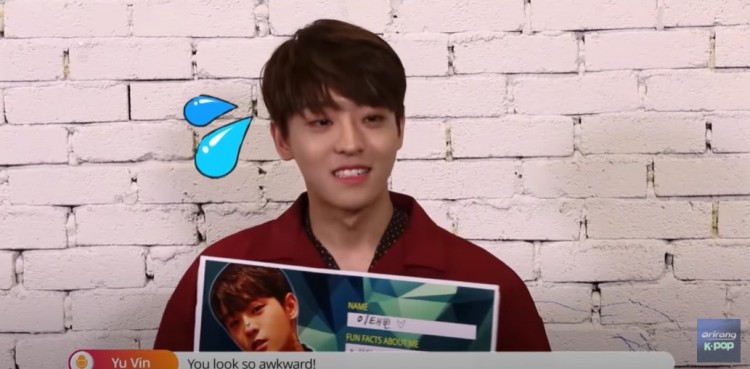 K-Drama fans worldwide are going crazy over the idol fancam of "The Penthouse" actor Lee Tae-vin.
Lee Tee-vin, who portrays the role of a study bully in the second season of "The Penthouse," is trending online, gaining attention from the supporters after his past idol fancam reappears. His character in the K-Drama is Lee Kyu Jin's son, Lee Min Hyuk. Lee Kyu Jin is the character of Tae-gyu Bong.
He is popular to viewers as a "backstabber" who turned away from his best buddy, Yoo Jenny. This character is portrayed by Ji-hee Jin.
Despite his villain role in the high-rating "The Penthouse" Season 2, netizens discovered his past fancams from his idol days, showing a unique kind of charisma.
Lee Tae-vin is also one of the artists in the K-Pop idol group MYTEEN that launched under The Music Works in 2017. This K-Pop group disbanded in 2019. The trending actor was the group's rapper and sub-vocalist prior to leaving the group in 2018 to take a new path in his career, that is, acting.
Watch Lee Tae-vin's fancam by clicking here.
In other news, media outlets released the Top 35 most-streamed K-Pop songs on Spotify. Did your favorites make the cut?
At the number one spot is BLACKPINK Rosé's "On The Ground." This track has garnered over 56 million streams since its release on March 12th. Following this is another track from Rosé titled "Gone." It achieved more than 34 million streams on the streaming platform.
At the number three spot is "Celebrity" by IU with over 31 million streams on Spotify after its debut on January 27th. The top four is "HWAA" by (G)I-DLE, with over 19 million streams on Spotify.
Following these ranks are HyunA's "I'm Not Cool" track, BTS's "Film Out," SHINee's "Don't Call Me," Sunjae's "I'm Missing You," and so much more.
© 2023 Korea Portal, All rights reserved. Do not reproduce without permission.