Is BLACKPINK Rosé Dating? Singer Experiences Solitude New 'Gone' Music Video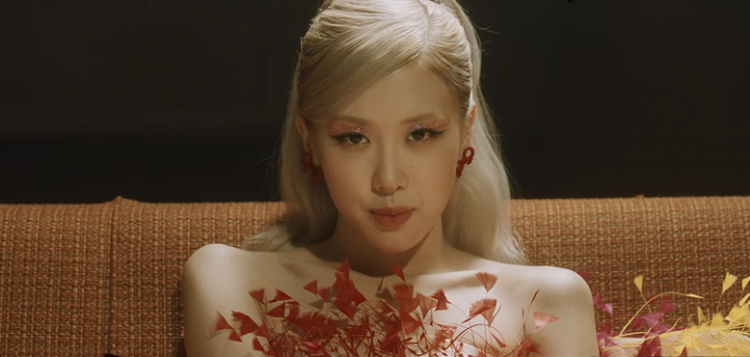 Earlier, BLACKPINK Rosé surprised fans with an announcement that she will be releasing a music video for her song "Gone." And she did not disappoint!
In less than a day since its release, Rosé's "Gone" music video has accumulated over 11 million views and is still counting.
Following her successful debut with "On The Ground," Rosé released the official music video for her "-R-" b-side track "Gone." In the music video, Rosé was seen crying in the bathroom, dealing with her emotions as if going through a break-up.
The dramatic portrayal of Rosé begs the question, "Has Rosé been through a break-up before?" or "Is she seeing someone right now?"
To answer the questions about Rosé's relationship status, reports have it that the BLACKPINK member is not seeing anyone at the moment. However, Rosé has once revealed her ideal man. According to the soloist, she wants someone who can sing well, just like her. Meanwhile, Lisa, Rosé's best friend, and fellow BLACKPINK member, previously revealed that the "On the Ground" singer is attracted to me who can play the guitar. In addition, Rosé also wants someone who is nice and polite.
Since her debut with BLACKPINK in 2016, Rosé has not yet been subject to any dating rumors.
On the other hand, Rosé continues to achieve feat after feat since her solo debut with "On The Ground." Her debut album "-R-" sold more than 455,000 copies since it's released on March 16.
April 4 marks the end of Rosé's promotions for "On The Ground," and she expressed her gratitude towards her fans in an Instagram post.
"Today was my last performance for 'On The Ground' promotions. Thank you all for supporting me throughout this whole journey. Please continue to love 'On The Ground' and I hope you guys enjoy my 'Gone' music video," Rosé wrote in an Instagram post.
© 2021 Korea Portal, All rights reserved. Do not reproduce without permission.
Tags:
BLACKPINK
,
BLACKPINK Rosé Solo Debut
,
BLACKPINK Rosé debut
,
BLACKPINK Rose Solo
,
BLACKPINK Rosé Solo Release DAte
,
BLACKPINK Rosé Solo Song
,
BLACKPINK Rosé Solo THE SHOW
,
BLACKPINK Rosé DATING
,
Rosé DATING
,
RoséBOYFRIEND
,
Rosé BOYFRIEND
,
Rosé DATING RUMORS
,
Rosé SINGLE
,
Rosé gone
,
K-pop
,
k-pop news
,
K-Pop Updates