Baggy Jeans, Knee-High Boots Ruled The 2021 Seoul Fashion Week - Vogue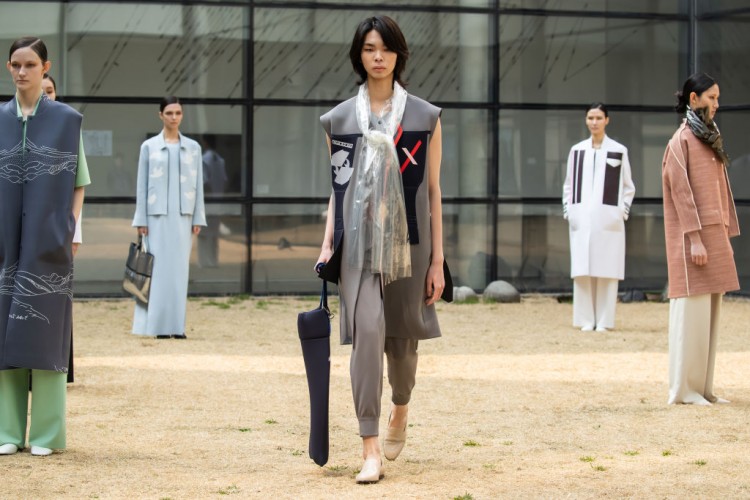 As the 2021 Seoul Fashion Week concluded with the fashion industry now gearing up for the upcoming season, world-renowned magazine Vogue shared their insights, looking back at what happened during the fashion show.
From March 22nd to March 27th, the Fall/Winter 2021 collection was unveiled at the Seoul Fashion Week, conducted virtually. It was held in various locations in the city, streamed over the Internet via various channels like NaverTV and YouTube.
It presented fashion collections of top designers with online trade shows created for buyers, plus live commerce events.
One of the events during the 2021 Seoul Fashion Week was a group of fashion shows titled "Seoul Collection" featuring 26 veteran fashion designers held in various cultural sports in Seoul, 12 brands at the National Museum of Korea, five brands at the National Museum of Modern and Contemporary Art, and nine brands at the Oil Tank Culture Park.
The Seoul Fashion Week also featured artworks and national treasures, such as the Gilt-bronze Pensive Bodhisattva.
According to Vogue, baggy jeans and knee-high boots ruled the 2021 Seoul Fashion Week.
"With few real-life shows, the street style at Seoul Fashion Week was more low-key than usual. Black and white was the main color scheme, and denim was definitely king," the popular style magazine stated.
Vogue added that stylish street fashionistas are getting their jeans tucked in boots, the look they opted over skinny jeans in favor of the slouchy styles. It paved the way for silhouettes to appear, even at swashbuckling volumes.
Despite the strength of the South Korean economy amid the COVID-19 pandemic, compared with others in the global market, caution around big events like the Seoul Fashion Week and the lack of tourists are putting pressure on the smaller brands.
"Even after we supported designers' digital runway production, their business downturn is an undeniable reality," the 2021 Seoul Fashion Week director Jeon Mi-kyung. "Some brands, such as Pushbutton, are doing pretty well in the Chinese market, but most designers face difficulties, and some still need time to be familiar with this new platform."
© 2023 Korea Portal, All rights reserved. Do not reproduce without permission.