The Korean Remake Of Japanese Drama 'Sleepeeer Hit!' Is Here! I.O.I. Kim Sejeong In Talks To Star In Lead Role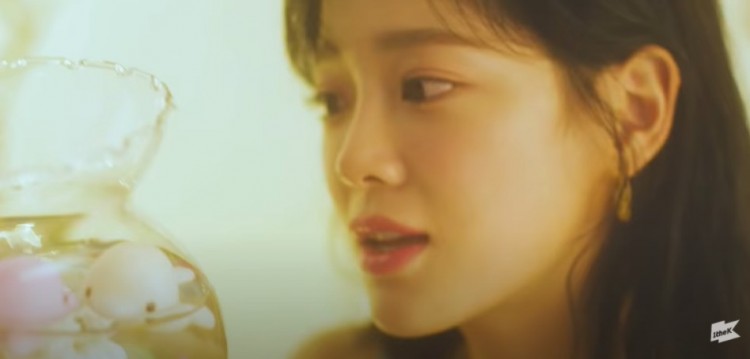 The Korean entertainment industry is transforming this hit Japanese drama show into their own K-drama remake. I.O.I.'s Kim Sejeong is in talks to be part of the lead cast.
Today, April 5th, Ilgan Sports said Kim Sejeong would take part as the lead cast member of the upcoming SBS drama titled "Today's Webtoon." Sources from Jellyfish Entertainment, the agency of Kim Sejeong, revealed the Korean actress and singer is offered the lead role and is currently reviewing the offer.
The Korean drama remake, "Today's Webtoon," is based on the Japanese drama "Sleepeeer Hit!" telling the struggles of a woman with her co-workers in maturing into the authentic webtoon editor after participating in the editorial department of the webtoon. Last 2016, the Japanese drama series aired via TBS, receiving the deserved attention from viewers during that time.
Should Kim Sejeong say yes to the role, she will portray the rookie contract employee named On Ma Eum, who gets into the webtoon editorial department after beating various challenges. The character is known for its sizable appetite, great sense of smell, cauliflower ears that are typical of a life fighter. She is also part of the national team in judo.
On Ma Eum needed to quit her career in athletics when an unfortunate event happened when she tore her ankle ligament during a match. However, she starts to dream again when she delivers food coincidentally to the webtoon editorial group.
Scriptwriter Jo Hyun Joo will write the script of the upcoming K-Drama on SBS. It will launch in the second half of the year.
"Sleepeeer Hit!" tells the story of Kokro Kurosawa, portrayed by Haru Kuroki, who participates in the Olympics judo team, but she starts her work at the weekly manga magazine, "Baibusu." Until she learns about editing from Kei Iokibe, portrayed by Joe Odagiri), senior editor at the department. She turns fascinated with the industry, including connecting with manga writers, reprinting manga books.
Kim Sejeong's K-Pop group is I.O.I., formed by CJ E&M through the reality show "Produce 101" in 2016 on Mnet. It is composed of 11 members, namely Yoo Yeon-jung, Lim Na-young, Kim Do-yeon, Kang Mina, Zhou Jieqiong, Jung Chae-yeon, Kim Chung-ha, Kim So-hye, Choi Yoo-jung, Jeon So-mi, and the "Today's Webtoon" possible lead role actress, Kim Se-jeong.
© 2022 Korea Portal, All rights reserved. Do not reproduce without permission.