'K-Pop Evolution': YouTube Originals Features Super Junior, EXO, Wonder Girls, And So Much More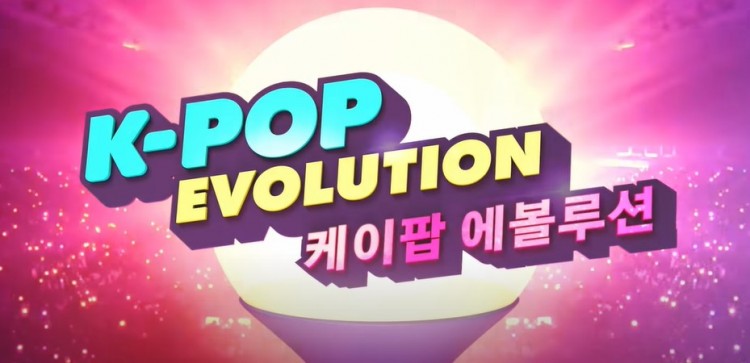 Video sharing platform YouTube is featuring a multitude of K-Pop idols in this seven-part YouTube Originals that will take you to a unique perspective of their music industry.
"What is K-Pop? How did it rise to worldwide prominence? This new 7-part series tells you everything you need to know - from its history to its hitmakers, its fandoms, and more - told from the perspective of those who were there," YouTube Originals said.
Titled "K-Pop Evolution," the YouTube Originals show is featuring K-Pop artists like SuperM, H.O.T, Super Junior, Kara, Wonder Girls, Kang Daniel, BoA, 2NE1, Red Velvet, EXO, NCT, PENTAGON, Everglow, and so much more.
The first episode is titled "The Birth of K-Pop," tackling how K-Pop started. This in-depth episode in documentary format also takes a look at the history of South Korea and how it launched the new musical movement. Appearances are from Super Junior, EXO, and so much more.
The second episode, "First Idols'' looks at K-Pop in the 1990s decade with idols like H.O.T. became popular. Featured artists include Kara, TVXQ, and BoA, among many others.
"K-Pop Goes Global" is the third episode. With special appearances from NCT, Red Velvet, Joon Park, and more, the episode discusses how K-Pop turned into a global phenomenon.
"Fandom" is the fourth episode where viewers are taken to a perspective of the communities, the fans, who support the various K-Pop stars.
It then transitions to the fifth episode, "Lives of Idols: Trainees" taking a look at the "super-competitive, ultra-hard-working, grueling lifestyle" of your favorite K-Pop idols on their dreams to becoming the ultimate K-Pop superstar. It features Super Junior, KARA, Wonder Girls, and more.
This continues on to "Lives of Idols: Final Assessment," the sixth episode that takes viewers behind-the-scenes into the stresses in the industry. Appearances include those from Amber Liu, and so much more.
The last and seventh episode, "The Making Of A K-Pop Music Video," showcases how a music video is created, with highlights from Everglow's "Dun Dun" music video. It tells about how the production transforms a single idea into a music video.
The seven-part YouTube Originals series is only viewable for select audiences via YouTube Premium.
© 2023 Korea Portal, All rights reserved. Do not reproduce without permission.