'We Have The Right To Be Respected': BTS Stands Against Anti-Asian Violence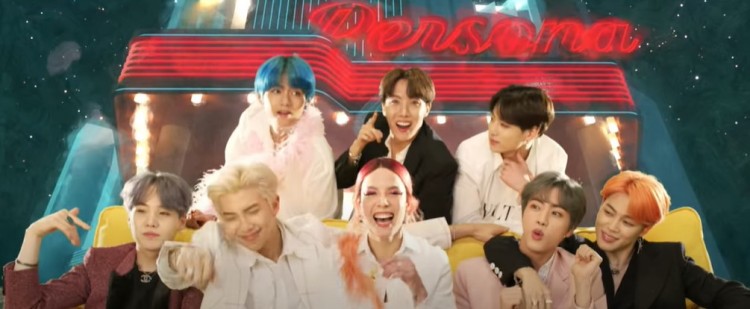 The Bangtan Boys, or popularly known as BTS worldwide, are standing against the rise of anti-Asian atrocities in the West, saying these people have been made to feel less powerful, "powerless" amid the racial slurs and violence.
On Twitter, the K-Pop boy band, consisting of Jungkook, V, Jimin, Jin, Suga, RM, and J-Hope are pledging against the anti-Asian violence happening around. They posted as their official statement, "We stand against racial discrimination. We condemn violence. You, I and we all have the right to be respected. We will stand together."
BTS popularized the songs that include "Boy With Luv," "Life Goes On," "Idol," and so much more.
Their statements came amidst the atrocities against the Asian-American community, mostly in the United States. It began when a gunman killed eight people, six of whom are Asian women, at three spas in Georgia. Advocates are urging the Justice Department to act against hate crimes.
BTS added they too experienced racial discrimination themselves, stating, "We recall moments we faced discrimination as Asians. We have endured expletives without reasons and were mocked for the way we look. We were even asked why Asians speak English."
While the K-Pop group expressed their anger and grief, they also offered their condolences to those who lost their loved ones.
They also said they "cannot put into words" the pain of being subjected to hatred for various reasons. Their experiences are "inconsequential" compared to the events that are happening over the past weeks. They said these experiences were enough to make them feel powerless, "chipping away" their self-esteem.
Asian-American celebrities in Hollywood are also expressing their emotions on the anti-Asian atrocities. Vietnam-born American celebrity Lana Condor told everyone to "wake up," saying the Asian community is "scared and horrified."
K-Pop singer Eric Nam, meanwhile, said he already coordinated with CNN regarding the hate crime against the Asian community in the West.
© 2022 Korea Portal, All rights reserved. Do not reproduce without permission.