It's Summer In Southeast Asia! Get To Know The Best Beaches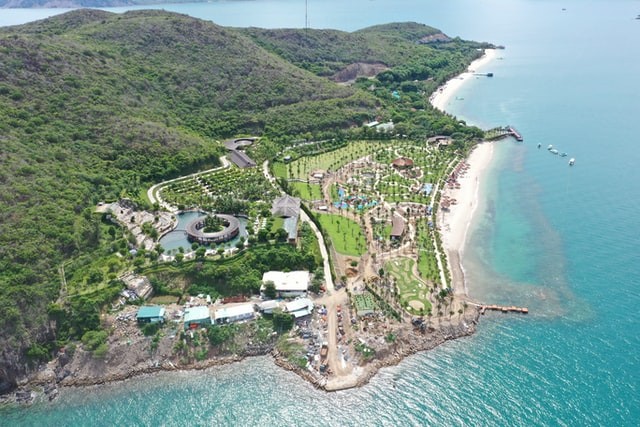 Despite the increasing COVID-19 cases around the globe, including the stricter lockdowns in many parts of the world, there are areas where traveling is still allowed, of course, with quarantine measures to be followed.
Summer has started in Southeast Asia, and this is usually the time people visit the beach, bask in the sun, and more. In this edition at Korea Portal, we take you to the best beaches you can visit this summer season this year.
1. Nha Trang, Vietnam
Let us begin with a nearby location in Southeast Asia. Whether you are coming from the Korean peninsula or a Southeast Asian traveler, Nha Trang in Vietnam is among the perfect places to visit. Staying in Nha Trang is also very affordable.
It features spectacular views of hills with its renowned crescent beach. It is also one of the world's best scuba diving and snorkeling locations, enabling this to be the ideal destination for the family.
2. Langkawi, Malaysia
Among the beaches with picturesque settings, Langkawi in Malaysia has also been featured in movies like "Crazy Rich Asians." When in the area, be sure to visit Pantai Cenang, snorkel at the Pulau Payar Marine Park, or relax in the waters and jungles of Pantai Kok. You can also try island-hopping, whether you are with friends or family.
If you are heading from Southeast Asia, and want to spend your summer in international destinations, here are the best beaches.
3. Whitehaven Beach, Australia
From Southeast Asia, it will take hours before you can reach Australia. In this Pacific country is Whitehaven Beach, an island accessible by boat, seaplane, or helicopter from Hamilton Island and Airlie Beach. It is known for its crystal white sands of silica, plus its turquoise waters. You can camp or grill barbecues in the area.
4. Ka'anapali Beach, Hawaii, USA
Many tourists hail this beach in Hawaii, a paradise. It has the best facilities and outdoor settings, whether you want to immerse yourself on the sand, snorkel, or simply paddle the waters.
Always remember, travel safely and follow the health protocols. Enjoy the summer!
© 2022 Korea Portal, All rights reserved. Do not reproduce without permission.