Beauty Pageant Veteran, Black-American Wins Miss Grand International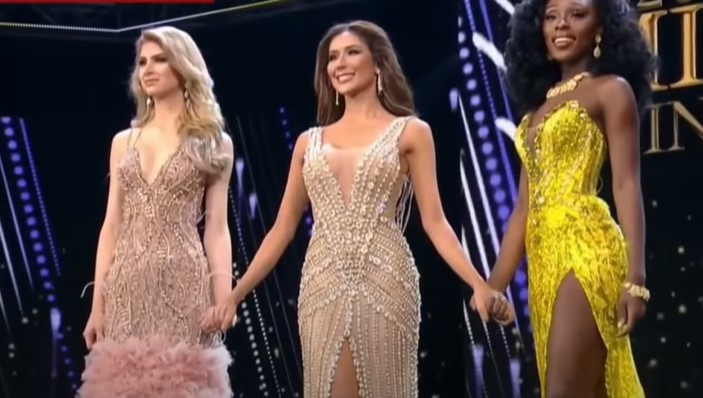 The Miss Grand International pageant, previously held every latter part of the year, or the autumn or winter season, has come to a close. Abena Appiah, a pageant veteran from the United States, has been hailed the winner.
Miss Grand International organizers postponed the pageant due to the COVID-19 pandemic. It was held on Saturday night at SHOW DC Hall in Bangkok, Thailand. Abena Appiah bested over 60 contestants who participated in the beauty pageant.
During the question-and-answer round, the representative from the United States said, when asked if she would close down the economy in light of the pandemic, "I believe in a proper solution and whenever there is a problem, we should sit down and find a proper solution. I would shut down the country because I believe that people come first; my people..."
Abena Appiah also responded to a second question whether she would give the COVID-19 vaccine to a 15-year-old or a senior citizen, to which she chose to give it to the teenager.
Wearing a yellow evening gown, she emerged the winner, even losing her composure upon hearing the announcement. She is a pageant veteran. She formerly took part in the Miss Universe 2014 pageant and a previous edition of Miss Earth, representing Ghana.
Controversies surrounded the Miss Grand International event after crowd favorite Samantha Bernardo from the Philippines emerged first runner-up. Guatemala was declared second runner-up, with Indonesia and Brazil in the top five.
Countries that advanced in the top 10 included Argentina, Thailand, Czech Republic, Puerto Rico, and Malaysia.
There were several highlights at the event, including the revelation that two of the candidates tested positive for COVID-19. It has also been utilized as a platform to share political ideals, including that of Myanmar's delegate, Han Lay.
She was given a chance to speak. She said, "It is very hard for me to be able to stand on stage tonight...Today in my country Myanmar, why I am doing a speech on this stage, there are so many people [who]... lost their lives."
© 2022 Korea Portal, All rights reserved. Do not reproduce without permission.