Jungkook: First Person To Reach 40 Billion Million Views For One Particular Hashtag On Tiktok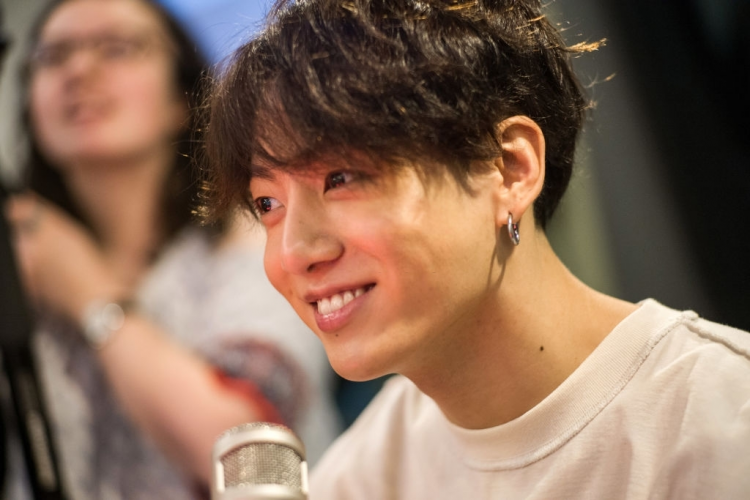 Since the pandemic, more and more celebrities and content creators have gone into the craze of the smartphone video making and editing app TikTok as a way to reach and interact with fans. Of course, BTS has also joined in the hype-most, especially their member Jungkook.
The fans of BTS, called ARMYs, especially Jungkook stans, have another reason to celebrate as "The King of SNS" has already dominated TikTok as well. The hashtag #jungkook on the app is the first in history to reach more than 40 billion. This makes Jungkook the most viewed individual on the platform.
A report has also noted that aside from the general #jungkook hashtag, other hashtags related to Jungkook have also been making a lot of views. #jeonjungkook had over 7.1 billion views, #kookie with 2.3 billion views, #jk with 16.1 billion views, #정국 with 1.7 billion views, #전정국 with 1.5 billion views, #btsjungkook with 1.5 billion views, #jungkookie with 1.4 billion views, and #jungkookbts with 1.2 billion views.
There are also other related hashtags about Jungkook that also made millions of views on TikTok. In a detailed report, #jungkookedit earned more than 704 million views, #jeon_jungkook with 173 million views, #jungkookbiased with 100 million views, and #jungkook_bts with 48 million views.
It was also recorded that just over a span of three months in 2021, Jungkook rapidly earned an estimate of 12 billion views. With these numbers, it is very evident that Jungkook is greatly loved and adored by his fans all around the world.
BTS or Bangtan Sonyeondan made its debut in 2010 under the South Korean record label Big Hit Entertainment. The group consists of the following members: Jimin, SUGA, RM, Jin, Jung Kook, V, and J-Hope. They recently performed this year's Grammy Awards but did not win any awards from their nominated categories.
© 2023 Korea Portal, All rights reserved. Do not reproduce without permission.