[VIDEO] North Korea Admits Testing Missiles, Warning the US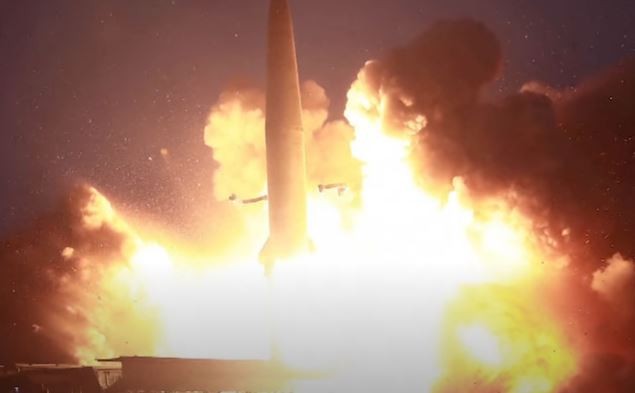 North Korea admits on Friday regarding the nation's testing of a new guided missile. US President Joe Biden foreshadowed consequences if Pyongyang heightens agitations in the middle of restrained nuclear negotiations.
As stated by the North's official Korean Central News Agency, the two "new-type tactical guided projectiles" precisely struck the target off the eastern coast on Thursday. Rodong Sinmun newspaper's website revealed a transport erector launcher where a missile is lifting off surrounded by intense flames.
The numerous tests turn up as Pyongyang disregards the White House's invitations to talk about denuclearization as the US and South Korea continue massive, joint military exercises. Following North Korea's ballistic missile test, the UN Security Council Sanctions Committee on North Korea will meet on Friday.
According to Japanese officials, the ballistic missiles tested on Thursday are forbidden by U.N. Security Council resolutions. North Korea also fired two likely cruise missiles on Sunday but are not disallowed.
The test firings were the North Korean government's first major aggravation since Biden began his responsibility as the US president in January. Some experts perceive North Korea's move is to add strain on the US government to intensify its leverage in future negotiations.
"We're consulting with our allies and partners," Biden told a news conference Thursday. "And there will be responses if they choose to escalate. We will respond accordingly. But I'm also prepared for some form of diplomacy, but it has to be conditioned upon the end result of denuclearization."
For almost two years, the US-North Korea talks about restraining North Korea's nuclear inclinations have been in oblivion. It is because of the disagreements over US-led embargos on the North. North Korean President Kim Jong Un warned in January that he would extend his weapons arsenal. He added that he would establish his nation's military competence to deal with what he called American hostility.
© 2022 Korea Portal, All rights reserved. Do not reproduce without permission.