MOMOLAND, Brave Girls, Lee Jong-suk: Seoul Fashion Week 2021 Highlights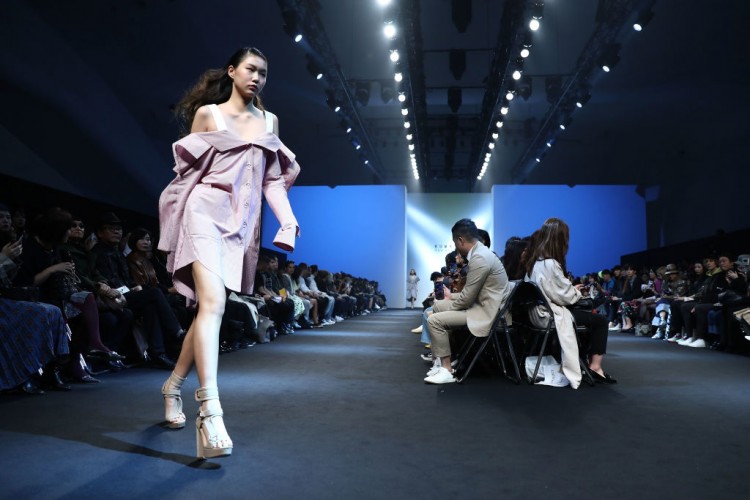 The last day of the 2021 Seoul Fashion Week is happening on March 27th, and even though it is live-streamed and ending soon, there are many highlights that deserve notice during the event. Korea Portal is at the action.
Aside from the runway shows, the organizers also included trade shows. Seoul Fashion Week director Jeon Mi-kyung said, "It was time for us to take a huge interest in digital and e-commerce even without a pandemic. Some designers preferred not to be part of Seoul Fashion Week this season but the participating ones worked harder than ever to prepare the collection and showcase it through a digital experience."
The Seoul Fashion Week this year is likewise a collaboration between the fashion industry, K-Pop and K-Drama. There are various K-Pop celebrities who graced the event.
One of them is South Korean actor Lee Jong-suk whose appearance at the event was considered a surprise. His agency A-Man Project shared photos of the actor walking the runway for Beyond Closet. The actor was wearing a cowboy-inspired outfit and jeans, among others.
Regarded as the youngest model to participate at the Seoul Fashion Week, this award-winning actor has portrayed characters in movies such as "No Breathing," "Hot Young Bloods," "V.I.P.," and so much more.
K-Pop girl bands Brave Girls, MOMOLAND, PENTAGON, A.C.E. also graced the Seoul Fashion Week fall and winter collection to represent the fashion brand ul:kin. LEENALCHI opened the March 22nd fashion event with a performance.
This year's Seoul Fashion Week was originally slated to be conducted in February but has been postponed due to the pandemic. There are several designers and brands that participated, including Seokwoon Yoon, Painters, Kimzisu, and so much more.
Seokwoon Yoon showcases broken-down tailoring, sports fusions, and organza overlays. Painters advocate divergent forms of beauty, while Kimzisu offers hard and fast womenswear.
© 2023 Korea Portal, All rights reserved. Do not reproduce without permission.