SEVENTEEN In Hollywood: K-Pop Boy Band Slated To Sing On 'The Ellen DeGeneres Show'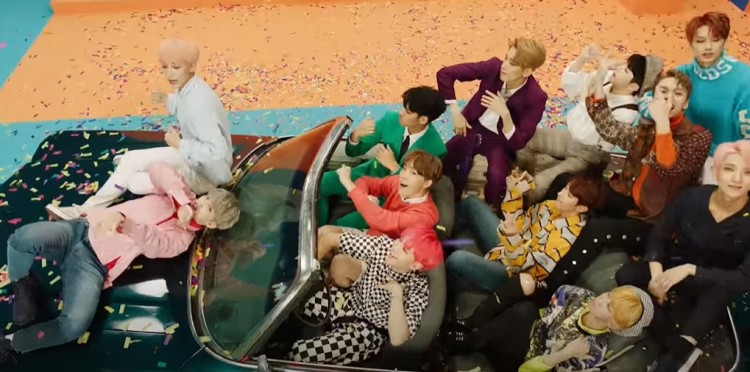 "The Ellen DeGeneres Show" has been guesting several celebrities in Hollywood, including Clint Eastwood, Adele, Julie Andrews, BTS, Hillary Clinton, and even the incumbent United States president Joe Biden, with episodes trending to millions of fans online. This time, Korean boy band SEVENTEEN will take their opportunity to guest on the show.
Korean media on March 26th confirmed SEVENTEEN would guest and also be performing on "The Ellen DeGeneres Show."
Its 13 members S.Coups, Jeonghan, Joshua, Jun, Hoshi, Wonwoo, Woozi, DK, Mingyu, The8, Seungkwan, Vernon, and Dino will perform their song, "HIT," which they unveiled as their digital single last August 2019.
"HIT" is a dance track of the EDM type that showcases the trademark of the K-Pop group and their energy while performing the distinct sounds.
News agencies are saying their guesting has already been pre-recorded. They started singing "Very Nice," prior to transitioning into "Snap Shoot," "Left & Right," "Clap," "Don't Wanna Cry," and more. Seungkwan, Woozi and DK then wrap it all up with their rendition of Justin Bieber's "Holy."
Justin Bieber's "Holy" has been among the favorites of SEVENTEEN. In fact, they said in one of their interviews, "'Holy' has been on repeat for us ever since its release. It's been stuck in our heads and we often found ourselves humming or singing along to it throughout the day as well. So naturally, when we got the chance to perform a short cover of a pop song during our Entertainment Tonight medley, all of us came to choose 'Holy!'"
In January, SEVENTEEN also performed on "The Late Late Show With James Corden," where they sang "HOME; RUN," and "The Kelly Clarkson Show," where they sang "Left & Right."
SEVENTEEN's special appearance on "The Ellen DeGeneres Show" may be watched on April 1st. Are you excited to see them in Hollywood?
© 2023 Korea Portal, All rights reserved. Do not reproduce without permission.