S. Korea's Streaming Giant 'Wavve' to Produce ₩1tr Worth of Contents By 2025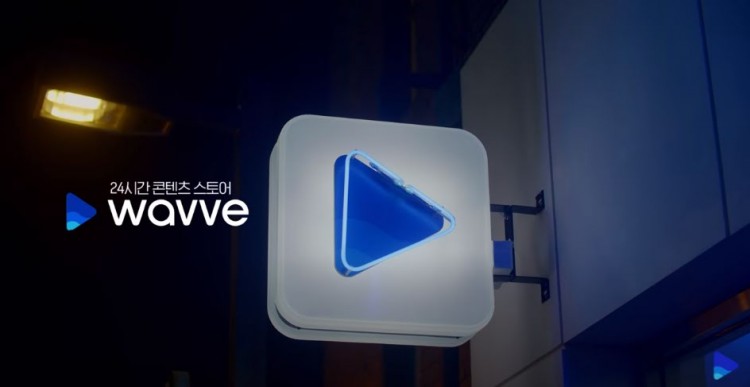 South Korea's Content Wavve Corp. said that the company would invest a budget of 1 trillion won or $882.7 billion for the contents of its streaming platform "Wavve" for five years to build up its portfolio in the wake of its growing competitions with local and foreign rivals.
Including in Wavve's investment plan is its joint venture with SK Telecom Co., South Korea's top wireless carrier, and three other major broadcast companies such as KBS, MBC, and SBS. The company also planned to establish a production studio for its original contents at midyear. SK Telecom decided to invest in the plan giving out new stocks worth 100 billion won.
Wavve is the second-largest online streaming platform in the country by monthly active users and had been trying to keep up with its competition against Netflix Inc. that promised to have a $500 million investment for creating original Korean content for this year.
Netflix has been South Korea's top player in the video streaming market, having around 10 million active mobile users in February alone, while the local players Wavve streaming platform only has 3.95 million users and Tving's recorded 2.65 million users, according to IGAWorks mobile tracker's data.
The company's latest announcement on investment has noticeably increased compared to its earlier 300 billion won investment plan for new contents by the year 2023, during its 2019 launch.
The streaming platform had lately increased its popularity after its original contents gained a lot more audience, such as the historical rom-com drama "The Tale of Nokdu," sci-fi romance "Alice," and drama-comedy "Kkondae Intern."
The company had spent around 70 billion won on its contents over the last two years and targets to invest around 80 billion won for this year.
The video streaming platform said that its free and paid subscriptions amounted to 10 million as of September last year.
Wavve will even have more market competition as the media and telecom company KT Corp. has announced that the company will produce 100 original contents for their video and streaming media, including Seezn, by 2023.
© 2021 Korea Portal, All rights reserved. Do not reproduce without permission.