[VIDEO] Taiwan's Secret To Overcome Coronavirus That The United Kingdom Must Follow (and Every Nation Too)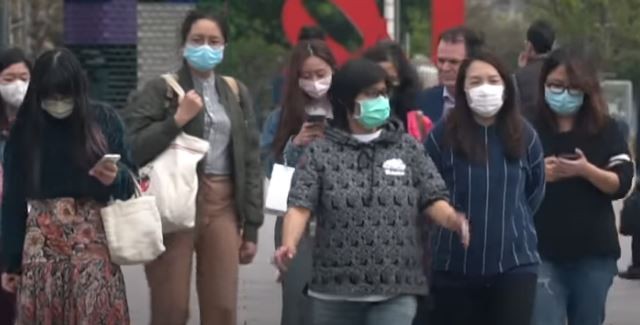 The success that Taipei indicated that people's lives could have been saved if the UK government took action in a different way. As of this writing, the death toll in the UK rose to 126,382.
In the busy streets of Yongkang in central Taipei, residents go in and out of diners and bars when night comes. They mingle with other people lining up outside well-known eateries and share tiny tables with groups of friends or acquaintances. But it would be a different scenario in London.
Incredibly, Taiwan survived the Coronavirus mostly unimpaired, unlike Britain, and the rest of the world has been economically incapacitated. The disease, mental health crises, and death all have taken a heavy toll. It has a population of over 22 million people, which require adequate medical care.
The difference in dealing with the deadly virus is the approach itself that every nation's government took.
Taiwan's vice president, for instance, is an epidemiologist, which is considered an advantage. Vice President Dr. Chen Chien-jen has become the country's weapon against COVID-19. His experience with containing Sars coronavirus in 2003 perhaps helped in keeping the virus out.
Britain and most other countries made a terrible decision in treating the disease in the same way the flu is treated. According to Edinburgh COVID-19 researcher Jay Patel, "Their playbook, to begin with, was different. We didn't have a Sars pandemic plan, because it didn't seem as though that would be the next pandemic, though it seems so wrong to say that now. The western world thought the next big one would be flu and focused all their attention on that."
Another thing is border control which prompted Taiwan to close its border earlier for COVID-19. The way of communication for avoiding disinformation also contributed to the spread of the virus. The last one is close contact tracing which helped to figure out the carrier and find others possibly affected to stifle the virus and prevent further spreading.
Taiwan closed its borders to travelers from China on January 24, 2020. As the Coronavirus began circulating around the world, it stiffened controls to necessitate two-week rigid hotel quarantine for all arrivals.
© 2022 Korea Portal, All rights reserved. Do not reproduce without permission.