Hong Kong Suspends Pfizer/BioNTech COVID-19 Vaccines Over Defective Packaging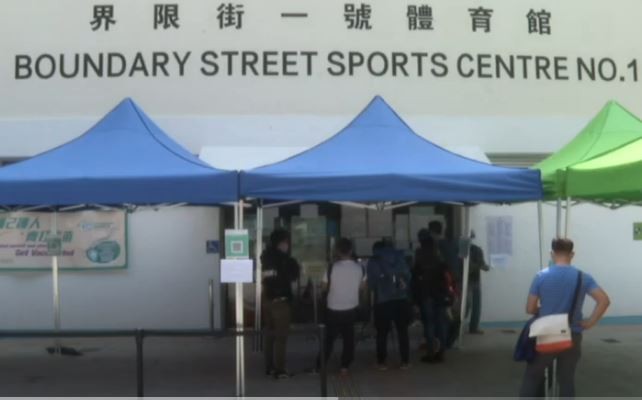 Governments around the world bought millions and millions of COVID-19 vaccines with an objective to keep their nation free from the deadly Coronavirus.
On Wednesday, HK authorities suspended the use of the COVID-19 vaccine that Pfizer and BioNTech developed. They found the packaging to be defective that created confusion in vaccination centers throughout the city.
The moratorium came as Hong Kong has faced a dull acceptance of jabs because of its diminishing conviction in China's Sinovac Biotech Ltd treatment, including dreads of adverse effects. Vaccinating staff dismissed residents lined up for vaccinations with the Pfizer/BioNTech vaccine. Most of them are certain of the reason and ask for explanations and demanded explanations.
The city started giving residents Sinovac doses in February and began administering Pfizer/BioNTech vaccine this month. Based on government data, more than twice the number of residents prefer using the Pfizer/BioNTech vaccine over the previous week.
HK Director of Health, Dr. Constance Chan, said that BioNTech requested the suspension of using their vaccine after a full investigation. He added that the government already reached out to Fosun Industrial (Hong Kong). Fosun is the distributor of the Pfizer/BioNTech vaccine both in Hong Kong and Macau. They found the bottles with crack and stains. Fosun responded, saying it needs involved investigation and cancel vaccination until further notice.
In addition to the perplexity, local media reports claimed that a doctor was reproached for fostering Pfizer/BioNTech vaccine over China's Sinovac. Health officials dismissed the private clinic where the doctor is working.
As punishment, the health establishment will no longer provide shots of COVID-19 vaccines. This explains the government's discernment to any condemnation of the Sinovac vaccine, which has a relatively lower efficiency rate and was expedited by regulators in spite of deficient published data.
The move was mandated after seeing the notice outside the clinic, which read, "Advice: Don't take Sinovac, take BioNTech."
© 2022 Korea Portal, All rights reserved. Do not reproduce without permission.