Fans Are Loving Son Ye-jin Wearing The Luxurious Valentino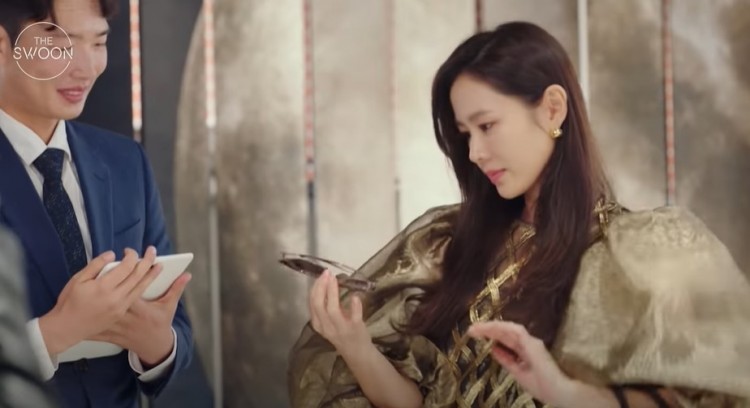 Fans could not contain their happiness when they knew Son Ye-jin is the newest brand ambassador of the luxury fashion house, Valentino. Her official photos are posted on the official Instagram account of Valentino.
Son Ye-jin is dressed in various outfits from the catalog. On March 22nd, the "Crash Landing On You" actress was declared as the newest Valentino diva, joining the ranks of celebrities who are affiliated with Valentino as the endorser, including Nicole Kidman, Lady Gaga, Elizabeth Taylor, and so much more.
In one of the photographs, Son Ye-jin is wearing a bright pink Valentino attire with the lights of Seoul in the backdrop. She is wearing Valentino's Collezione Milano.
"#ValentinoDiVas: a magnetic collection of personalities and stories, featuring Son Ye-jin," Valentino captioned the post.
In the second photo, the actress is wearing a Valentino coat, blouse, trousers, and more, with the fashion brand describing her as the "symbol of strength and free-thinking for the newest chapter of #ValentinoCollezioneMilano."
The third photo showcases Son Ye-jin, fearless and independent, wearing Valentino's black collection and sporting its bag.
"A unique voice and the power to use it," Valentino posted. "Son Ye-jin joins the #ValentinoDiVas, a collective of inspiring individuals who embrace originality, in a new shoot for #ValentinoCollezioneMilano. For her story, the actress wears a blossoming macramé shirt alongside the Valentino."
Fans are loving Son Ye-jin's latest look with the luxury fashion house. Her tie-up with Valentino has been part of the trending topics on Twitter in the United States.
"Son Ye-jin for Valetino, Suzy for Dior and Ji-hyun Jun for Alexander McQueen. Yes, nations first love things," @YOWNSERI tweeted.
"Effortless elegance. Son Ye Jin x Valentino is epic (emojis)," @msglobalpinay wrote on Twitter.
Netizen CarpeDiem is grateful to Valentino for choosing the actress, "Thanks, Valentino! Son Ye-jin has many followers all over the world and you have made us all very happy for choosing her in your global DiVa campaign. Ye-jin is a professional through and through and is passionate in everything she does. You have made the best choice! #SonYeJin"
© 2021 Korea Portal, All rights reserved. Do not reproduce without permission.