New Comedy K-Drama 'Oh My Ladylord' Starts Tonight On MBC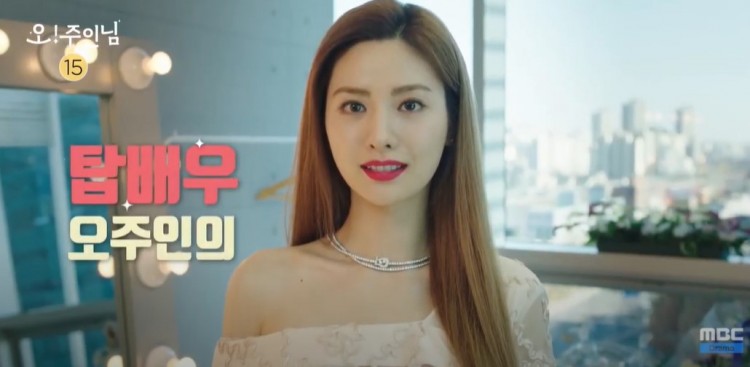 The newest romantic comedy Korean drama, "Oh My Ladylord," and their cast held a press conference for tonight's launch on MBC, The Seoul Story captured the scoop.
Cast members Nana, Lee Min Ki, and Kang Min-hyuk are looking glamorous in the photos from the press conference. Nana is wearing a long floral dress, Lee Min Ki chose to sport a mocha-colored coat and trousers, while Kang Min-hyuk looked formal with his long coat, among many others.
"It's a script that contains a lot of genres, like romance, comedy, family, and fantasy. On top of that, the story flows in a very unique way, which is really charming," Lee Min Ki said.
"Oh My Ladylord" is of the romantic comedy genre, telling the story of a drama screenwriter and a rom-com actress. The writer has chosen not to date, while the actress cannot seem to go on dates. They share the same living quarters as they develop with each other.
The rom-com actress is Oh Joo In, who has captured the hearts of her audiences. She is characterized as down-to-earth with her secrets. The man is Han Bi Soo, a man who is prickly but shows a different side of him when he is in love. He has a scar that no one knows yet stimulates his love for his family.
The first photos from the production have been publicized. There is this photo of Han Bi Soo pointing something with his finger, his eyes narrowed in disapproval. The second photo shows him pointing at Oh Ju In. She is peeking over the wall, looking at him with her wide eyes. Han Bi Soo comes out from the house, as Oh Ju In swivels and runs away.
Are you looking forward to the launch tonight?
"The key point I choose is how the story revolves around a warm family and people living trivial lives and falling in love. I also think the fresh cohabitation romance between Oh Ju In and Han Bi Soo is special," Nana stated.
© 2023 Korea Portal, All rights reserved. Do not reproduce without permission.