Best Shows To Watch On Disney+ In April 2021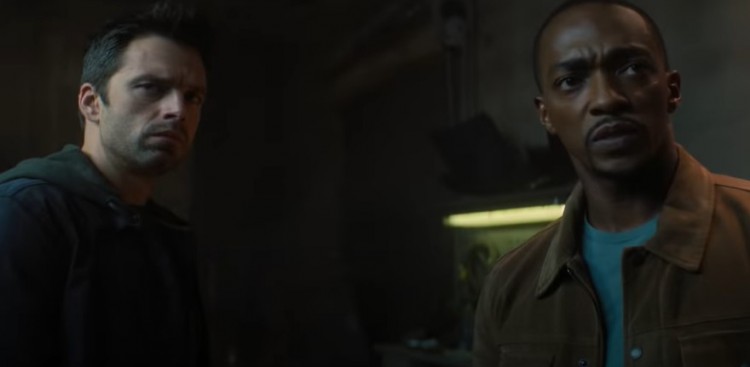 With the COVID-19 pandemic spreading even more in various nations around the globe, streaming your favorite shows and movies on television will get bigger than before. Disney+ is offering shows to include in your binge-watch list this April 2021. Get your notepads ready.
'Sharks Of The Bermuda Triangle,' the 2nd of April
A great show on Disney+ where children can learn the history and its unusual perspectives, "Sharks of the Bermuda Triangle,'' features the Bermuda Triangle, also known as Devil's Triangle, where several ships and aircraft mysteriously disappeared. It will take viewers to the habitat of the sharks.
'The Falcon And The Winter Soldier,' the 2nd of April
The third episode of "The Falcon and the Winter Soldier" is showing on the 2nd of April on Disney+. This trending show is a miniseries on the streaming platform created by Marvel. It is set in the Marvel Cinematic Universe, continuing with the movies of the franchise.
'The Mighty Ducks: Game Changers,' the 9th of April
"The Mighty Ducks: Game Changers" is an original series on Disney+, telling the story of 12-year-old Evan and his mother, who pushes him to form a new team in hockey with the help of the Mighty Ducks' original coach, Gordon Bombay.
'Primal Survivor,' the 16th of April
The fifth season of "Primal Survivor" will continue on Disney+ beginning the 16th of April. It highlights extreme adventurer Hazen Audel who relives his thrilling and most agonizing moments on what it takes to be a "primal survivor."
'Adventures In Wonderland,' the 30th of April
The popular Disney show "Adventures in Wonderland'' ran for more than 100 episodes on Disney Channel, and it has also won several Emmy's. This critically-acclaimed show will return this the 30th of April on streaming platform Disney+.
There are more Disney+ shows coming your way, including "The Island At The Top Of The World," "Squanto: A Warrior's Tale," "Treasure Buddies," "Disney Junior Puppy Dog Pals," "Oklahoma!" and so much more. Your binge-watching this April will be amazing.
© 2022 Korea Portal, All rights reserved. Do not reproduce without permission.