KBS Apologizes Over Brave Girls Controversial Question And Answer Video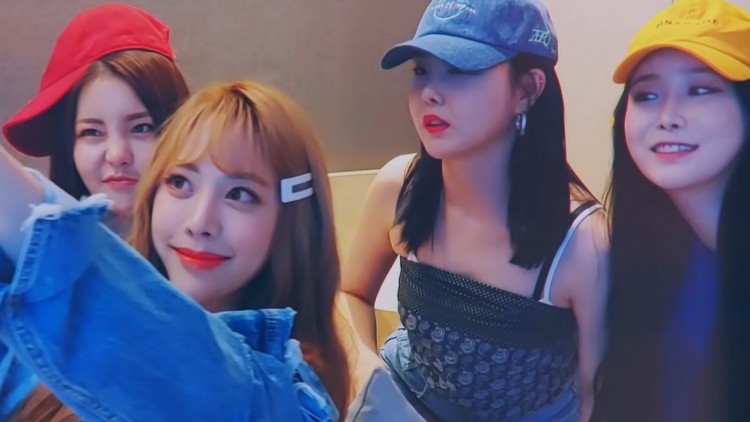 Producers of an online program by KBS apologized on Monday after receiving backlash from netizens over a controversial question they asked Brave Girls, a K-pop girl group, in a video on YouTube.
In an online show "Sketchbook Without You Heeyeol," producers at broadcaster KBS uploaded a question and answer preview video of the girl group before the interview premieres on Friday at "You Heeyeol's Sketchbook" online program.
In the said YouTube video, the Brave Girls' four members read and answered various questions asked to them by fans on Instagram, which was preselected by the producers of the show. Some of the questions that were asked include "When are going to get married?" and "Now that you're almost 30, do you think you're an aunt already?"
Many fans and viewers said that the producers would've not allowed those questions to be asked to the top celebrities such as IU - who's in the same age as Brave Girls' one of the members Yuna, and others, but wondered why did they allow those questions to be asked to Brave Girls.
The company already deleted the controversial questions from the video and had made an apology statement at the start of the new video. The producers said that they sincerely apologize to people who might have felt uncomfortable viewing the behind-the-scenes video of the Brave Girls interview. They continued that the producers will "pay closer attention in creating content" and once again apologized to the people who "support" the program "Sketchbook Without You Heeyeol" and "Brave Girls."
However, the lack of apologies offered to the Brave Girls themselves has infuriated the fans even more. They said that there is no need to apologize for the fans, and it should be given to the girls who deserved the apologies more.
"Women can do whatever they want, whenever they want and regardless of their age," a fan said in a comment.
Meanwhile, the girl group's song "Rollin'" reached No.1 on music charts after a video on YouTube showed various reactions by soldiers to the song that went viral last month. The song was released four years ago.
© 2022 Korea Portal, All rights reserved. Do not reproduce without permission.