Brave Girls Win #1 + Performances In Recent 'Music Bank' Return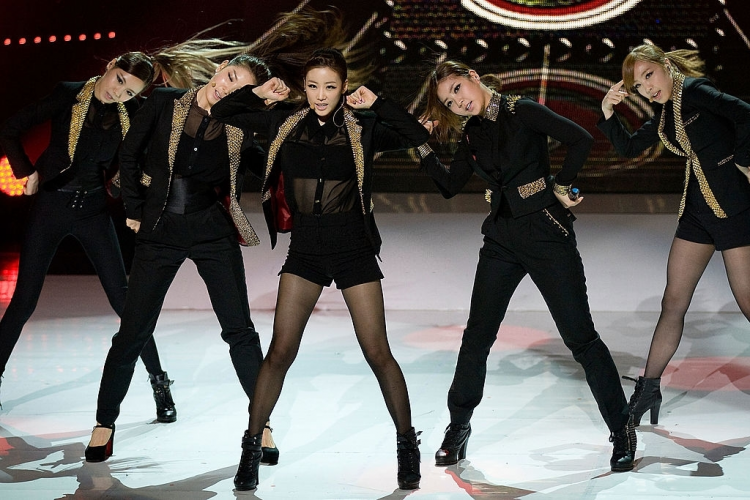 "Music Bank" has returned in broadcasting its weekly show on March 19. What better way to kick-off the return with fantastic performances from your favorite K-Pop artists.
This week's episode was welcomed with debuts and comebacks. Ciipher debuted with the song "I Like You," PURPLE K!SS debuted with "Ponzona," Jessie returned to the stage with "What Type of X," Super Junior made a comeback with "House Party," and Pentagon made a comeback with "DO or NOT." Other comebacks include Woodz with "Feel Like," Weeekly with "After School," Hwang In Sun with "Beotigogae," and DRIPPIN with "Young Blood."
This week's episode performances feature Jin Hae Seong, Brave Girls, ONF, ATEEZ, Ghost9, CRAVITY, WEi, and VERIVERY. Brave Girls was the 3rd-week winner for the song "Rollin'."
This isn't the first time that Brave Girls have won an award for this year alone. In fact, recently, they achieved a "Perfect All Kill" in Instiz's iChart for their popular 2017 hit, "Rollin'."
The group suddenly went back into the spotlight in February 2021 when a compilation video featuring the song was uploaded on YouTube and instantly became viral. For a song to get a perfect all-kill in the charts, it should be #1 on the daily and real-time charts in listings like Bugs, VIBE, Genie, and MelOn. It should also top #1 the weekly and real-time charts of iChart.
Many of the fans are thrilled about the group's achievement. How much more on this recent Music Bank win.
Managed by Brave Entertainment, Brave Girls debuted in 2011 and is currently composed of the following members: Minyoung, Yujeong, Eunji, and Yuna. Its past members were Eunyoung, Seo-a, Yejin, Yoojin, Hyeran, and Hayun. The group went on hiatus some-time in 2014. They returned in 2016 after two and a half years. Their song "Rollin'" was released in 2017, which was then followed with a "new version" released a year after.
Following the sudden trend of "Rollin'," the group became active again, and promotional activities have continued.
© 2022 Korea Portal, All rights reserved. Do not reproduce without permission.