The Version We Deserve, Worldwide Fans Applaud 'Zack Snyder's Justice League'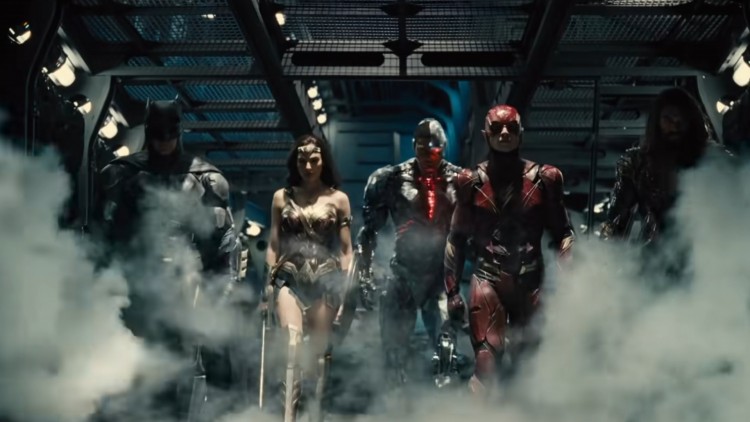 "Zack Snyder's Justice League" is finally happening. It could be remembered fans were left disappointed by the 2017 version of "Justice League," then directed by Joss Whedon, and clamored to see the original production by Zack Snyder.
After the digital red carpet premiere hours before the worldwide release today, global fans are tuned in to "Zack Snyder's Justice League," from Asia to America. At the red carpet premiere, though the cast was not present, Kevin Smith hosted the event and interviewed director Zack Snyder himself.
The red carpet event featured interactive fan activities, live interviews, virtual meetings, and so much more.
It is shown on HBO Max at exactly the beginning of March 18th in the United States, afternoon in Asia. There were by-invite-only fans who tuned in to the movie yesterday but encountered a delay due to a glitch.
"This movie would not exist at all without the fans, without the fans' pressure and without their constant drumbeat and without their dedication on such a level that you can't even imagine," Zack Snyder stated in an interview.
For the fans, they applauded the movie, calling it "epic" and "bigger and better" than the 2017 version. Zack Snyder has to leave directorial duties to Joss Whedon then because he had to attend to his immediate family needs.
"I am happy to report that the intended vision is miles better than what audiences were subjected to back in 2017," said Britany Murphy of Geeks of Color. Another viewer, Angie Han tagged it "epic."
"Yes, 'Zack Snyder's Justice League' is better than the theatrical cut of the film. Just about anything would have been. But the new edit also isn't quite a movie," stated Joshua Rivera of Polygon.
"Zack Snyder's Justice League" has a storyline almost similar to the 2017 version, following Superman's death and with the rest of the superheroes ensuring that his sacrifices will not be put in vain. It features the cast Henry Cavill, Gal Gadot, Ben Affleck, Jason Momoa, and more.
© 2023 Korea Portal, All rights reserved. Do not reproduce without permission.